Hexangular-shaped cab provides greater visibility for Komatsu grader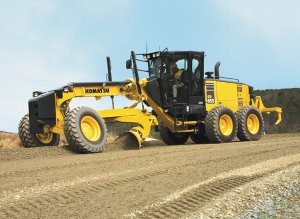 Komatsu's GD655-5 motor grader is powered by their 218-hp SAA6D107E-1 engine and has a standard configuration weight of 35,351 pounds. The power train design positions the engine at the rear of the machine, which – along with the increased weight on the front axle – provides better control.
Komatsu engine technology provides a three-stage, 2-mode system that produces higher power with reduced fuel consumption. The three-stage system offers three levels of power from gear one through gear eight, producing more productivity with a 20 percent fuel consumption savings when compared to the previous model, and there is a choice of economy mode or power mode, depending on the work application.
The Komatsu new dual-mode power shift transmission is designed and built specifically for Komatsu graders. The dual-mode provides a lockup torque converter mode as well as a direct drive mode. There is a new anti-stall mode for direct drive. Before the grader stalls in a low speed application, the transmission shifts to the torque converter mode ensuring operator control.
In addition to a nine percent power increase, the weight of the base machine has been increased eight percent. The additional weight and increased wheelbase add up to more stability, easier blade positioning and greater productivity.
The Komatsu-designed cab has a hexangular shape that eliminates the front corner pillars, which allows for greater visibility. With a 21 percent larger cab, the operator has extra leg room and a low noise level of only 74dB(A). The console mounted hydraulic controls are arranged in the industry standard pattern on each side of the steering wheel, with Komatsu-designed control valves built specifically for graders.
The new GD655-5 has been designed for quick and easy maintenance. The tandem now does not require greasing.
Company info
Related products
Related Articles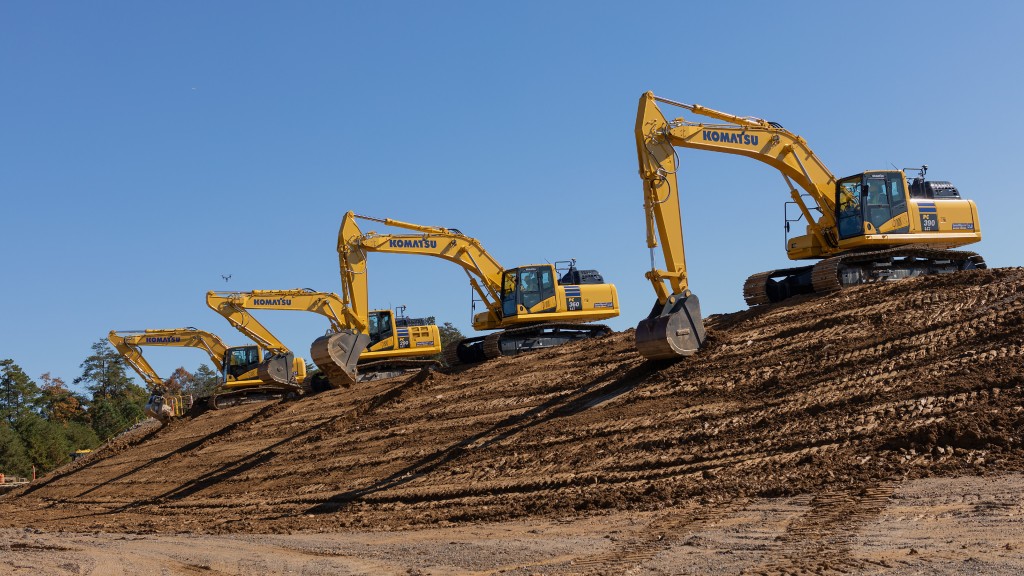 Intelligent Machine Control 2.0 from Komatsu adds productivity to excavators