Monitoring Heat Stress Levels During Summer Months Crucial to Employee Safety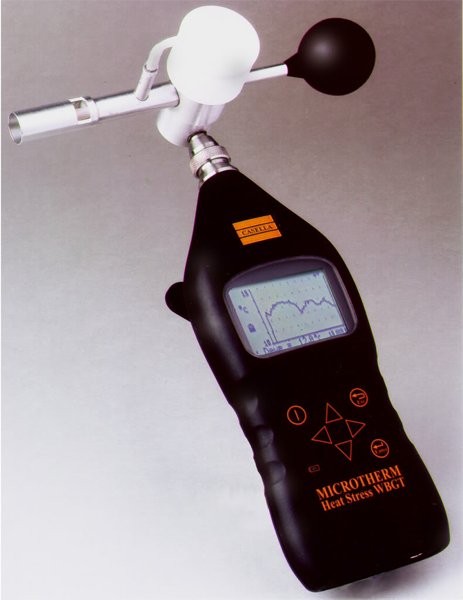 As summer approaches, heat stroke becomes a serious health risk to workers wearing heavy protective clothing or who are involved in strenuous activity where heat and humidity challenge the body's ability to control its internal temperature.

To combat this risk Casella USA offers the Microtherm heat stress monitor. This simple-to-use, handheld device displays in real-time the Wet Bulb Globe Temperature (WBGT) index, the internationally recognized method of calculating heat stress. The Microtherm calculates WBGT by means of three sensors that are manufactured to demanding BS 1904 and DIN 43760 accuracy standards. These sensors can be mounted directly on the instrument itself or remotely positioned by cable up to 30 feet away, indoors or outdoors. The Microtherm's data-logging capabilities record date and time, along with the measured and computed values. Logging intervals can be set anywhere from 30 seconds to one hour with results shown in either Fahrenheit or Celsius.

For workers in power stations, steel works, bakeries, glass manufacturing and other occupations where heat stroke is a threat, the Microtherm is an essential life-safety device. Its large dot-matrix graphical LCD displays real-time changing values of WBGT to allow rapid decision making before an employee is feeling the effects of heat stress.

Included with the Microtherm is a Microsoft Windows 32-bit PC software package (Win HSM) for data collection and analysis. The software produces graphical and tabular reports that are easily imported into other applications. Summary and WBGT Heat Stress Index reports can also be generated.