The Ultimate Motor Grader Package for Snow Fighting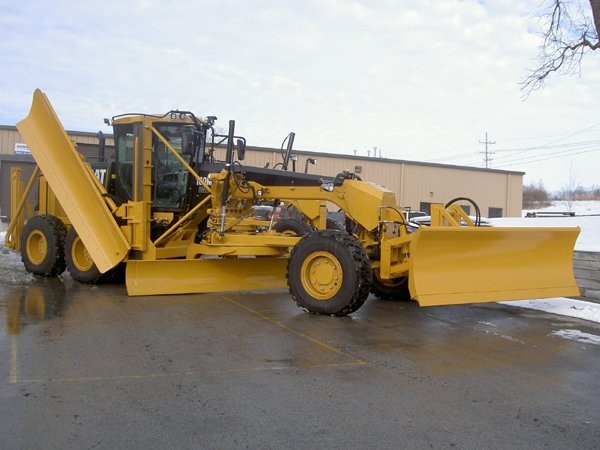 Henke Manufacturing can provide the Ultimate Motor Grader Snow Fighting package complete with wing, lift group, front plow and installation to help you get the most from your equipment. Clear an almost 18' path when using a 12' front plow and 12' wing in combination. Front plows can be full trip moldboards, angling dozer blades, or straight push dozer blades.

Henke's all hydraulic wing features a unique bolt-up design that allows for easier wing removal for the off season. A MURDOC hydraulic valve is standard on all of our wings, this is an important safety feature that prevents mechanical binding and provides for limited wing down pressure. Most common lift group types are available, other factory installation options also available.