Wheel trencher digs to nine feet deep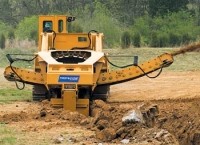 The Trencor T1360 Wheel Trencher features the capability to dig up to nine feet deep and 66 inches wide – the widest in its weight class. It's designed to meet the needs of contractors installing large diameter pipe for the pipeline industry or water and sewer projects. "The T1360 Wheel Trencher's number one selling point is its high production capability," says Chris Alexander, Trencor Sales Manager. "We realistically expect that it will dig up to one and a half miles per day. This could eliminate seven to 10 excavators and the associated labour such machines require, such as operators, spotters, mechanics, etc. It also offers reduced fuel consumption and operating costs." Additionally, the T1360 Wheel Trencher is designed for efficient maintenance. The chain case housing is designed as part of the support structure for the wheel, which allows all driveline parts – driveshafts, chains, bearings – to be accessible for service without requiring the removal of attachments. The C-13 Tier 3 Stage IIIA Caterpillar 440-horsepower engine transmits power via a proven 4-speed Allison transmission.

The unibody tractor frame is stronger than tube and bolt-on sheet metal designs. A Windows-based load control system regulates digging and track speeds rapidly to maintain performance and reduce engine stalls and machine wear. The high volume (200-gallon) hydraulic system only operates tracks, conveyor, and wheel lift to keep pumps and motors cooler, making them last longer and operate more efficiently. The location of the cab provides the operator with protection from trenching hazards, and from conveyor and trencher boom. Optional equipment includes automatic laser control for grade and steering and a cold weather package.
Related Articles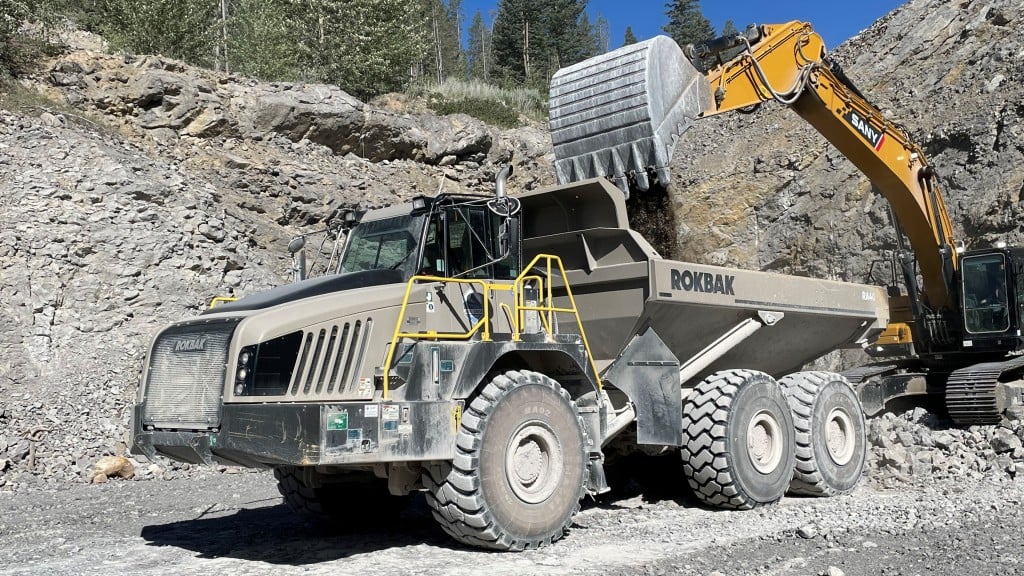 Three Rokbak articulated haulers overcome rugged conditions in the Rocky Mountains