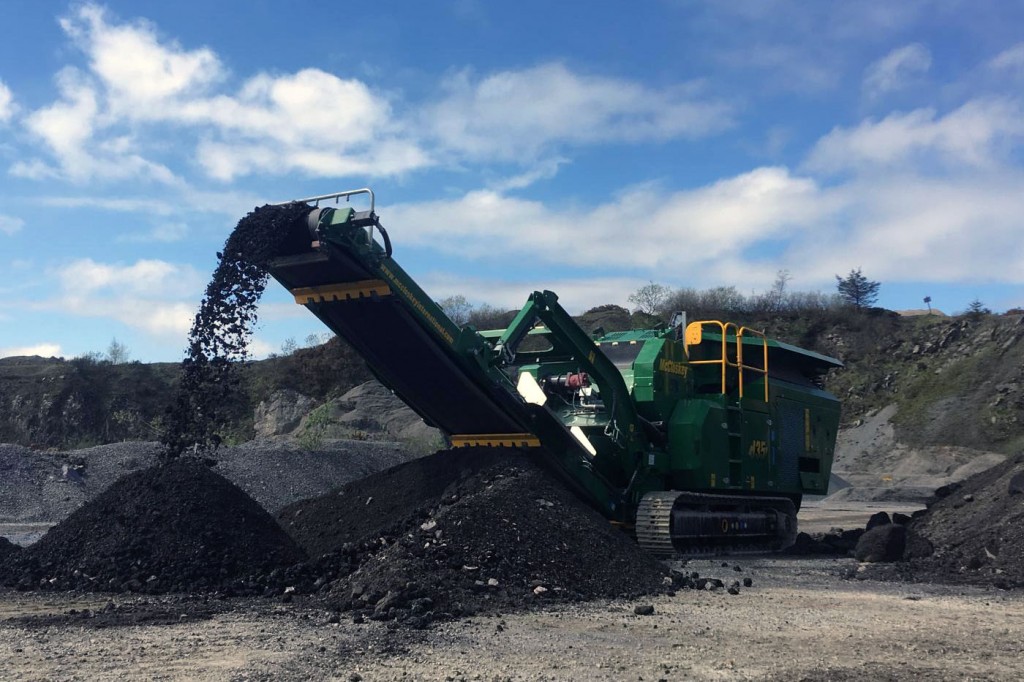 The J35 and J35R compact jaw crushers are the perfect solution for projects with small footprints but big requirements. These compact, mobile crushers are suited particularly to construction and demolition recycling, asphalt recycling,
and aggregates.
This versatile, mobile crusher moves nimbly around in small spaces, and continues moving while crushing. The J35 and J35R's small footprint is uniquely suited to the demolition and asphalt recycling, aggregates and smaller scale construction projects. Less than 2.5m wide, the crushers can be transported easily from site to site.
The new line boasts flexibility as well. Not only can the J35 continue crushing while moving, it can convert to a recirculating crusher in just a few hours.
Specs
Key Specifications

| | |
| --- | --- |
| Engine | 218 HP (162 kw) |
| Jaw Size | 35" x 20" (890mm x 500mm) |
| Crusher Speed | 300 rpm |
| Feeder Length | 166.5" (4230mm) |
| Hopper Volume | 3.6 yd3 (2.75m3) |
| Belt Width - Main Conveyor | 36" (900mm) |