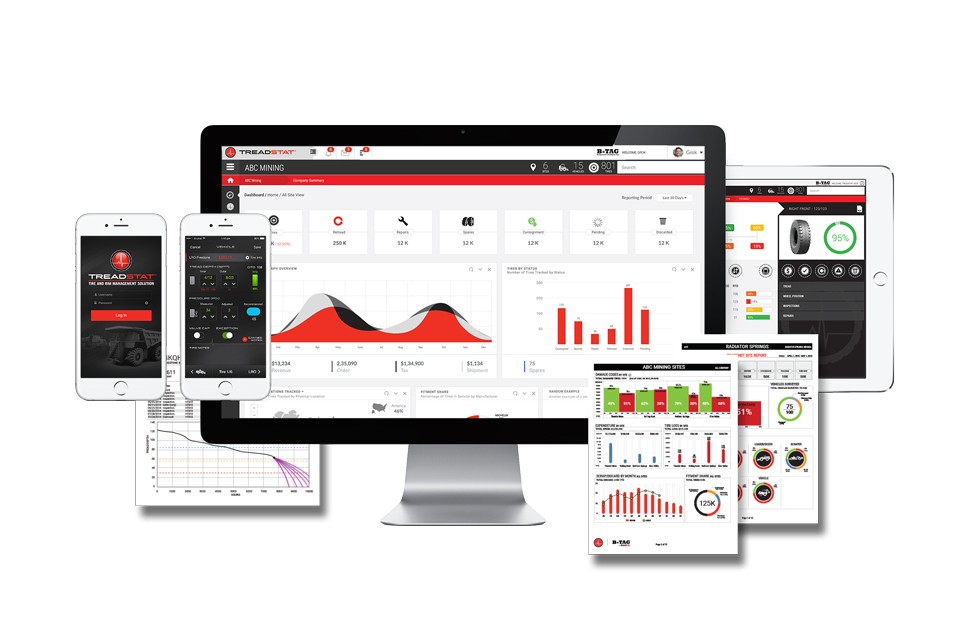 Completely redesigned and updated, TreadStat™ tire and rim management platform from Bridgestone helps you monitor, optimize and report on the condition of your tires and rims from any device, anywhere in the world. It's a powerful, predictive analytics platform that places immediate, actionable reports and customizable dashboards right at your fingertips.
Features & Benefits
New mobile user interface lets you make real-time decisions that improve your fleet's performance and bottom-line profitability.
Custom, integrated dashboard allows you to go from a five-year, 30,000-foot view of your tire utilization to a complete history of an individual tire in just a few clicks.
Multilingual support lets you share data instantaneously across the globe.