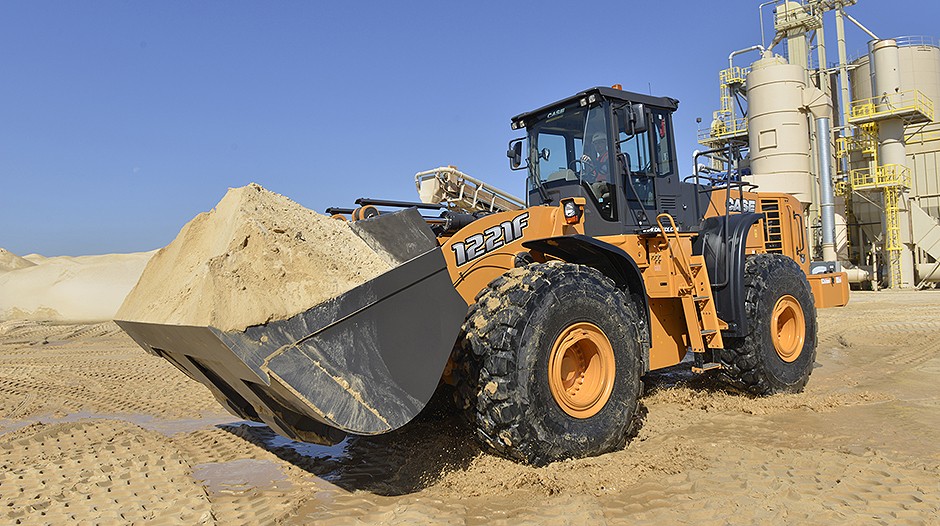 When your job requires moving large amounts of material, the 1221F wheel loader is the model for you, combining more power, control and productivity all in one machine. The powerful 1221F is protected by CASE Procare, the most complete maintenance and support program in the industry.
Features & Benefits
PRODUCTIVITY
With a new, powerful Tier 4 engine, the Case 1221F is prepared to run longer, lift faster, reach further and consume less fuel.
FUEL EFFICIENCY
CEGR with a Diesel Oxidation Catalyst (DOC) and Diesel Particulate Filter (DPF) offer Tier 4 interim certification and provide clean burning power and plenty of torque to move more material per hour.
COMFORT/VISIBILITY
With an improvement of 18% in cooling capacity, a new, full glass door, and increased visibility the 1221F delivers the most convenient and comfortable experience in the industry.
SERVICEABILITY
Minimize maintenance time with easily accessible daily service points and drain valves. The 1221F was built with you in mind, relocating the fuel fill point, the cooling fan, and radiator assembly to ensure effective clean-outs and eliminate downtime.