Hammerhead Trenchless Equipment
Manufacturer
Company Description:
HammerHead Trenchless Equipment, a Charles Machine Works Company of Lake Mills, Wisconsin, USA, manufactures a full line of pipe bursting, pipe ramming/HDD Assist, pneumatic boring equipment, HDD tooling and accessories, and CIPP lateral lining systems and consumables. All of these products are recognized around the world for their advanced design, rugged construction, long-term durability, ease of use, and reliability. HammerHead offers worldwide sales, support, service and parts through a network of authorized dealers. Construction professionals can find more details about products, event updates, special financing offers, videos and other informative special features on HammerHead's official YouTube, Facebook and Twitter pages. For more information about HammerHead Trenchless products, call 800-331-6653 or visit www.hammerheadtrenchless.com.
HG5 pulling back gas line splitter
HydroGuide winches are designed to maximize efficiency and minimize setup time and effort for pipe-bursting, slip-lining, pipe-pulling, cable-pulling and swage-lining projects.
34 inches rammer
The 34-inch hammer pictured is the world's largest pneumatic pipe ramming hammer and can install casing 48 inches to 180 inches in diameter in drainage culvert and washover applications.
Piercing Tool
HammerHead piercing tools feature the heaviest one-piece striker in the industry, as well as easy maintenance and the lowest cost of ownership in the category. It can also be used for pipe assist or pipe extraction, guided pilot bore ramming, and horizontal directional drilling assist.
Pipe Bursting
HammerHead offers more than 15 static, pneumatic and lateral pipe bursting equipment models capable of installing pipe from 2" to 30" (50 mm to 762 mm) and larger.
Roughneck R500
HammerHead's Roughneck Pneumatic Rock Hammer system was engineered to turn any horizontal directional drill into a highly productive rock drilling machine. The exceptionally steerable Roughneck is capable of drilling at rates up to 150-feet per hour.
HammerHead, Hard at Work Video
Hammerhead Trenchless Equipment Product Categories
Related Articles (22)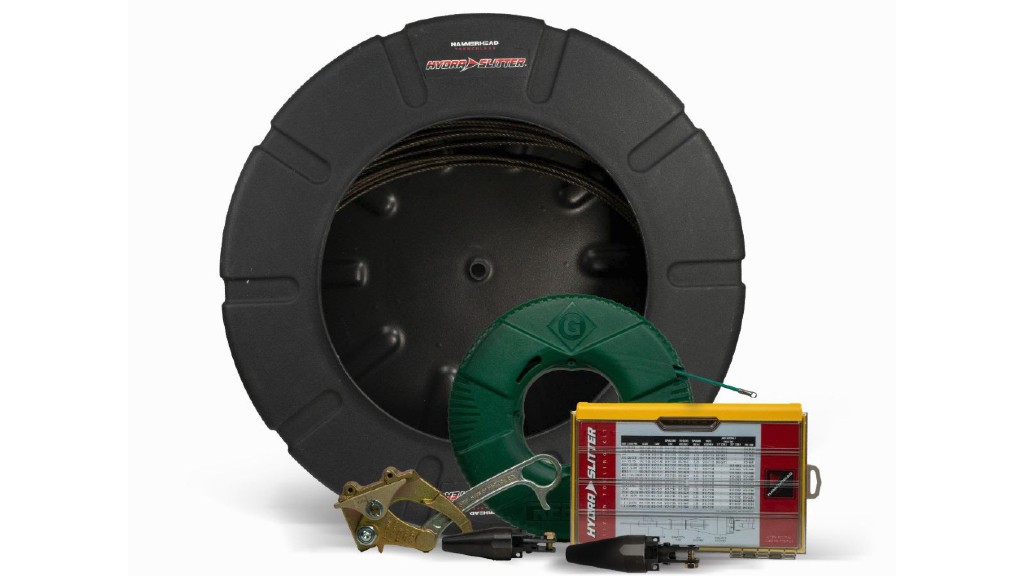 HammerHead Trenchless lead pipe replacement kit reduces project time and cost