Manufacturer
About
In September of 2010 Overbuilt Paving & Mining, Inc. acquired Huron Manufacturing Corp., the Easi-Pour line of slip form paving machines and the Easi-Grade line of trimming and finish grading equipment.
Today, Overbuilt Paving & Mining is continuing what started over 45 years ago by providing superior products and exceeding the demands of those working in the concrete construction industry.
Easi-Pour pioneered slip-form paving with innovative, high quality products that outlast the competition. The Easi-Pour Compact 880 is a high speed, high production machine that will get the job done with quality and accuracy every time. The Compact 880 boasts unparalleled capabilities with paving speeds up to 22m per minute, transport speeds of 52m per minute, and tight radius pouring down to .61m making it one of the highest production most versatile machines on the market today.
Overbuilt Paving & Mining also manufactures Easi-Grade equipment which is designed specifically for final grade preparation to save time and money. The Easi-Grade line consists of the 82SST which is a skid steer attachment equipped with elevation and slope controls designed for pre-trimming ahead of the paver and the Easi-Grade 375, a 340hp trimmer capable of trimming flat and monolithic up to 10 feet wide.
Contact Overbuilt Paving & Mining for more information on how Easi-Pour and Easi-Grade will protect your investment.
Easi-Pour Product Categories
Related Articles (2)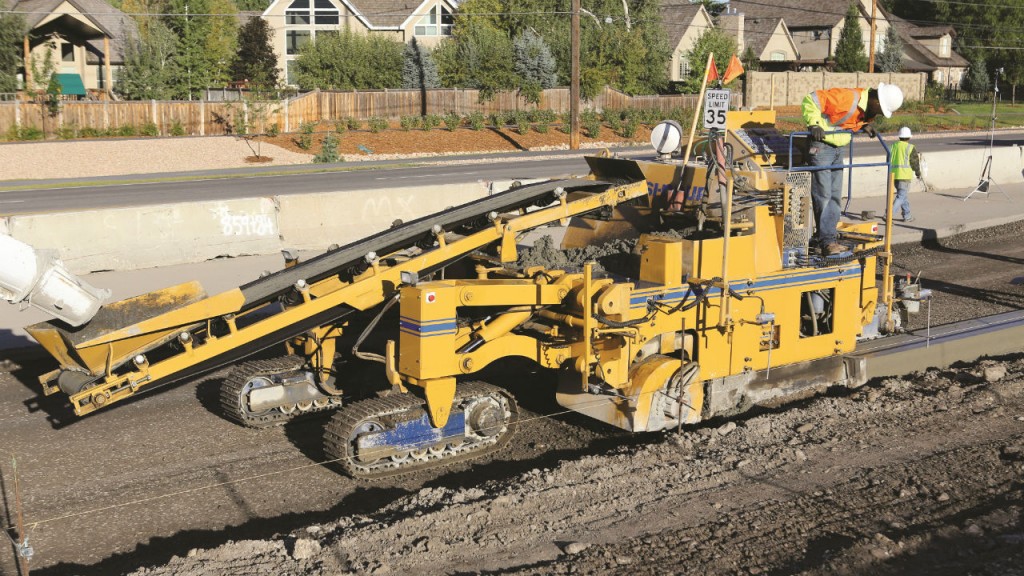 Easi-Pour 1000 simultaneous trimming and pouring makes concrete placement more efficient