Manufacturer
| | |
| --- | --- |
| Address | 30 Emilien-Marcoux, Suite 101, Blainville, QC, J7C 0B5, CA |
| Phone | 1-800-648-8132 |
| Fax | 450-951-4701 |
| Email | [email protected] |
| Website | rmtequip.com |
| Follow Us | |
About RMT:
Established in 1998, today RMT Equipment is a leading North American specialist in VEI weighing solutions for heavy equipment and trucks. The company also offers the back-up and safety camera systems for wheel loaders, forklifts, log loaders, excavators, mining trucks, scrapers and asphalt recyclers, as well as conveyor belt scales and metal detectors. RMT systems and solutions are sold and serviced by a growing network of factory-trained equipment dealers throughout the United States and Canada.
The TRACK-VISION heavy duty backup safety cameras and monitors from RMT offer a simple way for heavy equipment owners to eliminate blind spots and meet current safety standards for 360o visibility. Jobsite-rated TRACK-VISION systems are designed specifically to stand up against the severe all-season conditions and harsh environments that destroy lesser cameras in off-road applications for quarries, demolition zones, steel mills, scrap yards and logging sites.
The standard TRACK-VISION camera provides a 115o field of view, wider that most mirrors. The high-resolution monitor combines views from up to 4 cameras, allowing operators a crisp, clear image to the rear or sides or over the tool end of the machine, even in low light.
RMT recently introduced TRACK-VISION systems with wireless monitor connections for remote viewing and with a new digital recorder capturing up to 72 hours of video from the cameras providing full time security and safety while reducing your liability risks.
RMT Equipment Inc. Product Categories
Related Articles (10)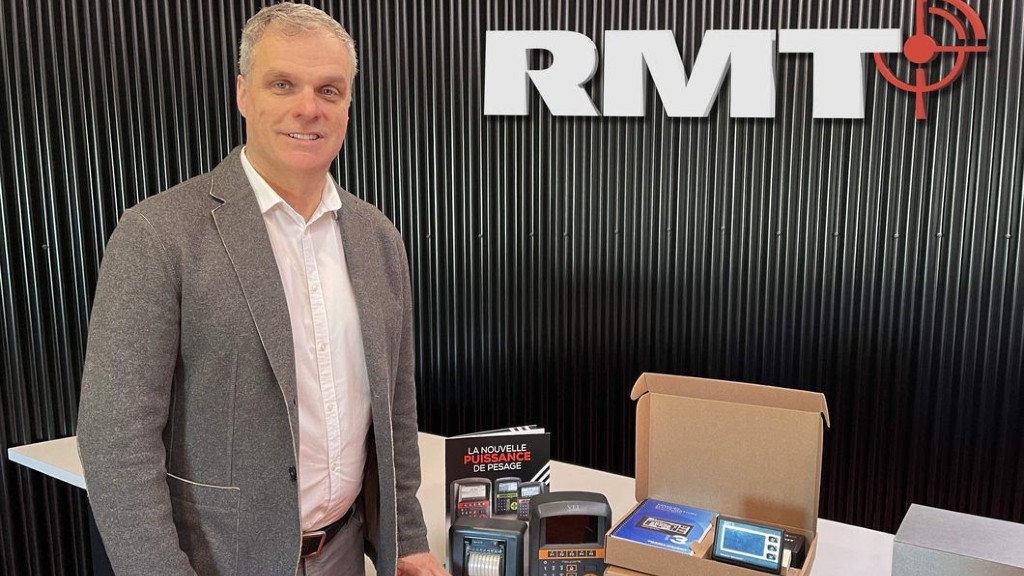 RMT Equipment appoints Martin Gaboury as North American and international sales manager