Customized generator sets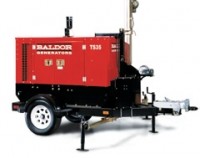 Baldor Electric Company has introduced a new Generator ModExpress Program. The new semi-custom design program is an ideal solution for large rental chains or large city government fleets where certain requirements are needed. The new program applies to Baldor stationary gaseous liquid-cooled or towable generators.

The new Baldor Generator ModExpress program has several generator accessory packages that can be installed to make customized generator sets.