Semi-custom design program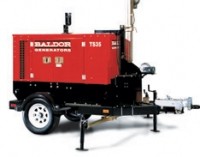 Baldor Electric Company has introduced a new Generator ModExpress Program. The new semi-custom design program is an ideal solution for large rental chains or large city government fleets where certain requirements are needed. The new program applies to Baldor stationary gaseous liquid cooled or towable generators.

Roddy Yates, Baldor Generator Product Specialist, stated that "By ordering different accessory packages you can design a generator product that fits your specific needs. Baldor provides a base unit to build upon." The new Baldor Generator ModExpress program has several generator accessory packages that can be installed to make customized generator sets.