Caterpillar to Feature the Latest in Engine Technologies at the 2014 Global Petroleum Show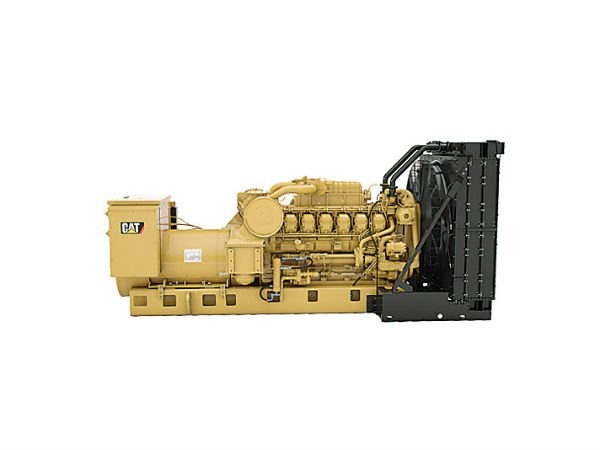 Caterpillar Oil & Gas will have a number of technologies demonstrating its expertise in land drilling, production and well stimulation applications on display at the 2014 Global Petroleum Show. Among the products on display in the Caterpillar booth will be the company's Cat® 3512C engine with Dynamic Gas Blending (DGB) for well stimulation applications, the Cat WS273 pressure pump and TH55 transmission. Partnering with Cat dealer Finning Canada, Caterpillar Oil & Gas will have over seven power solutions on display at the Global Petroleum Show, as one of the show's largest exhibitors.
"For Caterpillar Oil & Gas, the Canadian market is incredibly vital to our business in land drilling, production and well stimulation applications," Todd Krueckeberg, Caterpillar Oil & Gas North America sales and support manager commented. "As a comprehensive provider of dual fuel and natural gas power solutions as well as pressure pumps, we are uniquely suited to serve the growing Canadian market. Our efforts are enhanced by the outstanding service and support our oil and gas customers receive from local Cat dealer Finning Canada."
The Global Petroleum Show will be the first time Caterpillar will exhibit the Cat 3512C engine with Dynamic Gas Blending on its show floor. Available in both Air To Air After Cooled (ATAAC) and Separate Circuit After Cooled (SCAC) configurations for 2250 hp and 2500 hp @1900rpm ratings, the Cat DGB system for well stimulation allows for maximum substitution of diesel fuel with natural gas during high pressure pumping operations. Along with the benefit of realizing significant fuel cost savings by substituting diesel fuel with natural gas, there are several other key features of the Cat DGB system that make it a winning solution for well stimulation. Operators can run the system with confidence on CNG, LNG, and field gas with a lower heating value between 850 and 1,250 Btu, knowing that the engine is maintaining United States EPA Tier 2 level emissions with the combined muffler and Cat Diesel Oxidation Catalyst (DOC) included in the DGB kit. The system is capable of achieving maximum substitution at various speeds and loads over the full operating range, and will automatically adjust to changes in gas quality without the need to perform any recalibration or adjustments to the system during or between jobs.
Also new to the Caterpillar booth at the 2014 Show will be the WS273 well stimulation pump offering 2700 bhp (2014 bkW) @ 275 max rpm. The WS273 is a member of the growing Cat well stimulation pump product portfolio consisting of four well stimulation pumps in triplex and quintuplex configurations in a standard, Extreme Duty (XD) series or Stainless Steel (SS) series. The Cat well stimulation pumps feature fluid ends and power ends designed to an industry standard footprint, allowing customers to easily fit the Cat pump into their existing trailer designs. In addition to the standard fluid ends, Caterpillar offers an XD fluid end with superior durability for the harshest operating conditions as well as stainless steel fluid ends which are compatible with all Cat XD series components.
Visitors will also not want to miss the rugged Cat TH55 transmission at the Caterpillar booth. A legendary industry power horse, the Cat TH55 transmission provides superior performance with its deep first gear ratio of 6.16:1. It also offers superior durability and delivers the lowest owning and operating costs with an average life of 7,500 to 12,000 hours at 1,500 bhp. Its state-of-the art controls are fully integrated with the engine, which provides exceptional performance to the pressure pumping market. The TH55 transmission utilizes advanced Electro-hydraulic Clutch Pressure Controls (EPCP) torsional coupling that minimizes damaging driveline excitation. With its integrated power train, the TH55 transmission is also compatible with Cat engine-mounted oil coolers, adding convenience for parts and service.
"When it comes to pressure pumping trailers, Caterpillar can now provide customers more than ever: power solutions with dual fuel technology, transmissions and pressure pumps," Aaron Jenkins, Caterpillar Oil & Gas Canada territory sales manager said. "At the Global Petroleum Show, customers will get a great opportunity to check out the major components we offer for trailers in person and see the Caterpillar difference in our yellow iron."