Wacker Neuson identifies ECO products
Environmental friendliness and economic efficiency as a standard.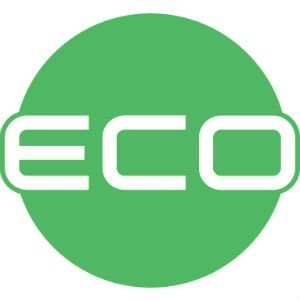 Wacker Neuson labels environmentally friendly and efficient product solutions with the ECO seal. Environmental protection and efficiency are more than just empty words for Wacker Neuson. Wacker Neuson gives distinction to particularly efficient and ecological products with the new ECO seal – ECO for ECOology and ECOonmy.
Wacker Neuson assigns its own ECO seal to proven product solutions that are particularly low in emissions as well as efficient. Products included to be worthy of the ECO seal include the new 803 dual power mini excavator. The excavator has a standard diesel engine or can be easily connected to an electro-hydraulic unit and then be operated completely free from emissions. It's an excellent choice for interior demolition applications.
Wacker Neuson two-cycle and two-cycle with oil injection rammers are powered by the WM 80 engine that is specially developed by Wacker Neuson to withstand rammer applications and is below all current emission thresholds. Wacker Neuson is the only manufacturer to offer a two-cycle rammer in the industry and the WM 80 stands out for its low fuel consumption, excellent starting, high quality and long service life. As a result, Wacker Neuson's two-cycle rammers have the lowest emissions in the industry – earning the ECO seal!
An additional ECO innovation by Wacker Neuson is it reversible vibratory plate, the DPU 130. This is the most powerful plate in the industry and can replace a 7-ton roller on the job. At just over 2,600 lbs (1,200 kg), it weighs significantly less than a roller, is more compact and more flexible in use. The concept with two base plates also makes the DPU 130 precisely controllable and therefore maneuverable. With its infrared remote control, the operator stands at a safe distance - free of any stress from vibrations and with significantly less dust and noise.
Wacker Neuson's Vertical Digging System (VDS), found on select compact excavators is another example of engineering solutions that have earned the ECO seal. The infinitely variable tilting of the revolving superstructure by 15-degrees easily compensates for gradients of up to 27-percent with just a few steps. This VDS system makes difficult work easier, improves productivity and efficiency and shorter digging times due to an exact vertical digging. On top of that, you save up to 25 % in materials and time when excavating and backfilling and, as a consequence, also fuel and emissions.
"As a company, we have the responsibility to preserve our environment and resources. At the same time, increasingly more customers pay attention to efficiency and environmental safety of the products in use", says Cem Peksaglam, CEO of Wacker Neuson SE. "By introducing the ECO seal, Wacker Neuson wants to draw attention to products and solutions that, especially in terms of efficiency and environmental protection, demonstrate how the two requirements can be perfectly balanced and how they yield a real benefit to the customer."
Company info
Related products