Chicago Pneumatic Construction Equipment Makes Television Debut in National Geographic Channel's Showdown of the Unbeatables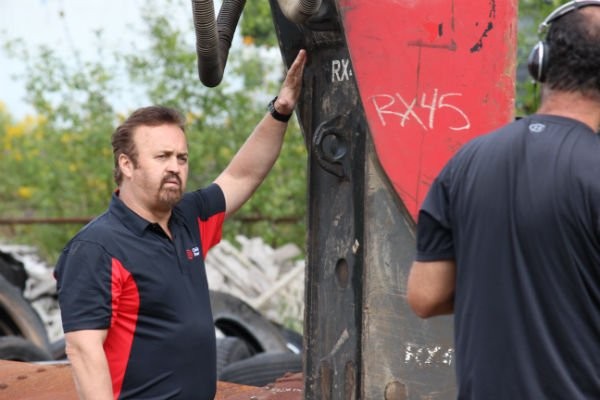 Chicago Pneumatic's RX breaker line is showcased on the series premiere episode of an upcoming television show on the National Geographic Channel called Showdown of the Unbeatables. The episode will air on Friday, April 4th at 9:00 pm (eastern).
Showdown of the Unbeatables pits engineering innovations against one another, and in the series premiere, the Chicago Pneumatic RX breaker will attempt to break into an "impenetrable safe" manufactured by California-based Brown Safe.
During a typical episode, show hosts and TV personalities Brian Unger and Zane Lamprey align themselves with opposing companies that are preparing to face off. In each showdown, only one product is deemed the winner based on predetermined criteria.
"The show has been an excellent opportunity for us to showcase the sheer power of our RX breaker line," explains Erin Crowe, marketing communications coordinator for Chicago Pneumatic North America. "Win or lose, we were thrilled to participate and introduce our products to the general public."
Starring in the show for Chicago Pneumatic is construction industry veteran and rig-mounted breaker guru, Greg Petherbridge. Petherbridge will provide insight on typical applications of the breaker, background of the product itself, and will also speak to the features and benefits of the RX breaker line.
The products involved in the showdowns compete for bragging rights only, and are non-competitive products, largely utilized in different markets completely. Showdown of the Unbeatables will air on April 4, 2014, and more information can be found on www.natgeotv.com
About Greg Petherbridge
Greg Petherbridge is the National Sales Manager for the rig‐mounted breaker line for Chicago Pneumatic Construction Equipment (CP). With over 30 years in the construction equipment industry, Petherbridge has been a key player in developing CP's RX Hydraulic breaker line.