(VIDEO) Canadian concrete plant teams with Teleo to power remote loading station
Watch John Aarts Group operator run a wheel loader from a remote console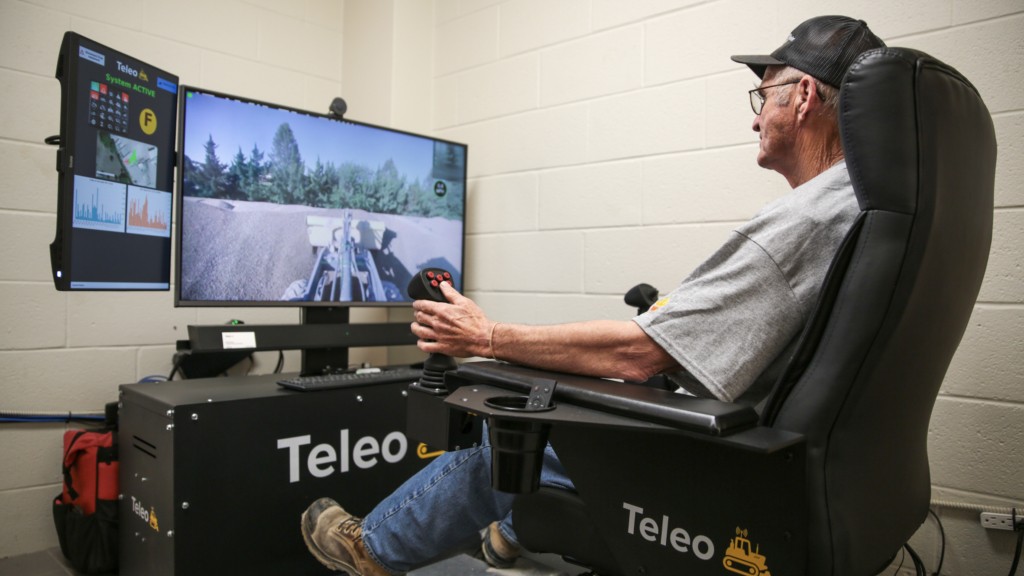 With a growing number of experienced heavy equipment operators leaving the industry through retirement, there will be continuing concerns about a skilled labour shortage. New operators are hard to come by, and contractors are turning to innovative approaches for bridging the gap moving forward.
For Ontario-based John Aarts Group, that has led to a partnership with Teleo, with the goal of improving operators' efficiency and safety.
Through its 40-year history, the John Aarts Group has been an early adopter of technology, taking on new ideas to face business challenges and always keeping an eye on the future. That led the company to Teleo and the opportunities its technology could provide moving forward.
Teleo offers the ability to operate any heavy equipment both remotely and autonomously. It removes the operator from the cab, placing them in a safe and comfortable working environment. For the operator that environment is an indoor station with a seat, monitors, and all the necessary controls to run the machine in question. The station's design appeals to younger operators and those who don't see themselves climbing into a cab for eight to 10 hours a day.
Teleo and John Aarts retrofitted a John Deere 624K wheel loader and started remote plant loading at its Tillsonburg, Ontario facility. The plant is slower, according to Ryan Aarts, CEO of the John Aarts Group, so the loader operator, Eddie Duff, wears multiple hats at the site. Using the operating station for remote operation means Duff doesn't need to climb in and out into the machine constantly, or spend idle time waiting in the seat - instead, he can handle other tasks between loads. That adds up to improved productivity, plus a unique draw for new operators when Duff eventually retires.
"It's rather obvious when you can take an operator out of the seat. This is something that impacts our health and safety. We have people that hurt their back and then they can't work. With Teleo, you have the opportunity to actually put them in a much safer, secure environment. This opens the door for the types of people that can do this work," says Ryan Aarts.
Remote operation is the first step in a new approach for John Aarts. The next move will be to have one batch plant operator and a loader operator running multiple plants, simply switching back and forth between machines and batch plants over the Internet to make concrete in several locations.
Retrofits on additional machines across multiple sites mean that one operator can multiply their output, making it easier to deal with labour challenges in the future.
Watch remote loading of a concrete batch plant with Teleo
Related Articles
Tomahawk Construction deploys Teleo's autonomous technology on an active job site