Liebherr all-terrain crane takes on tall lifts in tight quarters for data centre rebuild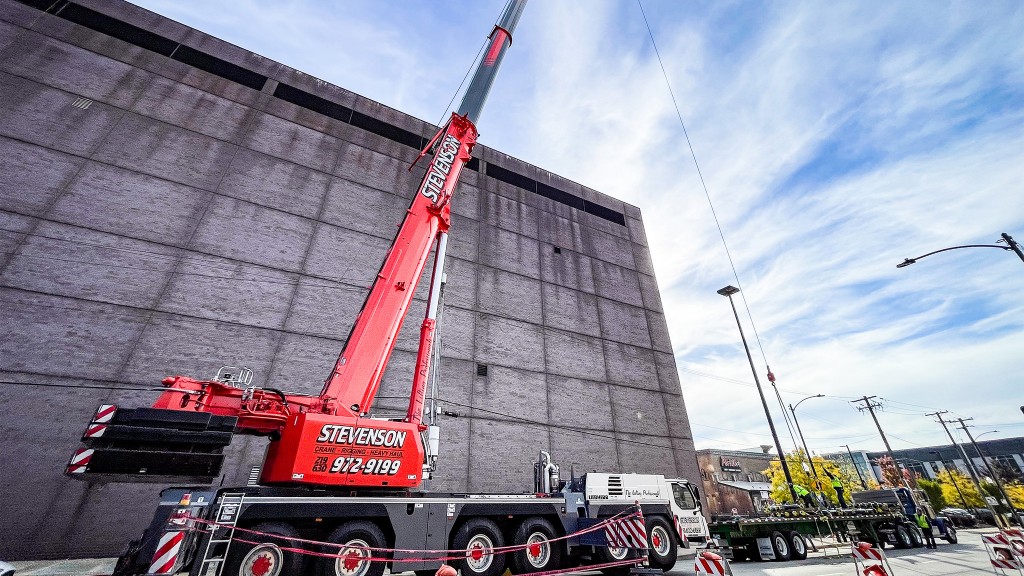 A challenging rebuild of a data centre in an industrial park required a crane that could manage tight spaces and high lifts. A Liebherr all-terrain crane turned out to be the answer the contractors needed to get the job done.
The Server Farm Data Center, located in Chicago, Illinois, needed a replacement upgrade of cooling systems and other components. The problem for Stevenson Crane, Rigging, and Heavy Haul, was access - or the lack of it.
"The Server Farm Data Center had difficult site access issues where the North, South, and East sides were inaccessible due to underground utilities and elevated roadways. Another obstacle of this project were 40 ft. tall power lines running along the sidewalk that we needed to maintain a safe distance from," noted Stevenson's Director of Business Operations, Wesley Austin.
At more than 112 feet tall and requiring a crane reach of more than 110 feet, the job needed to be completed by a crane set up in one location, making the west side the ideal option.
"Liebherr's LTM 1300-6.3 gave us the best option for maintaining an optimal distance off the power lines, while still reaching all the areas needed from one location," noted Austin. "This crane also did not require a luffer setup which would have been less advantageous for a crane that will have to periodically perform work over the next several months."
A 360-US-ton six-axle machine that can carry a 295-foot telescopic boom on public roads with an axle load of 26,450 pounds, the LTM 1300-6.3 is versatile and compact, as well as safe - an important factor in Stevenson's equipment selection. The crane features a suite of Liebherr's innovative technologies for safer operation, including ECOmode, ECOdrove, VarioBasePlus, VarioBallast, Auto-Ballast, and more.
Stevenson, founded in 1989 by Donna Stevenson and Chicago's first woman-owned crane service, currently has 40 Liebherr mobile and crawler cranes in its 200-unit fleet, with more on the way.
"Stevenson has been a loyal partner with Liebherr for many years," said Liebherr Regional Sales Manager Erik Peterson. "They pride themselves on having the most modern fleet of cranes in the industry and they trust in Liebherr to provide that to them. When we introduce a new model of crane to the market, Stevenson is right there with us."