(VIDEO) Geith quick couplers provide attachment flexibility and add operator safety
Watch easy bucket changes and versatile maneuverability from these couplers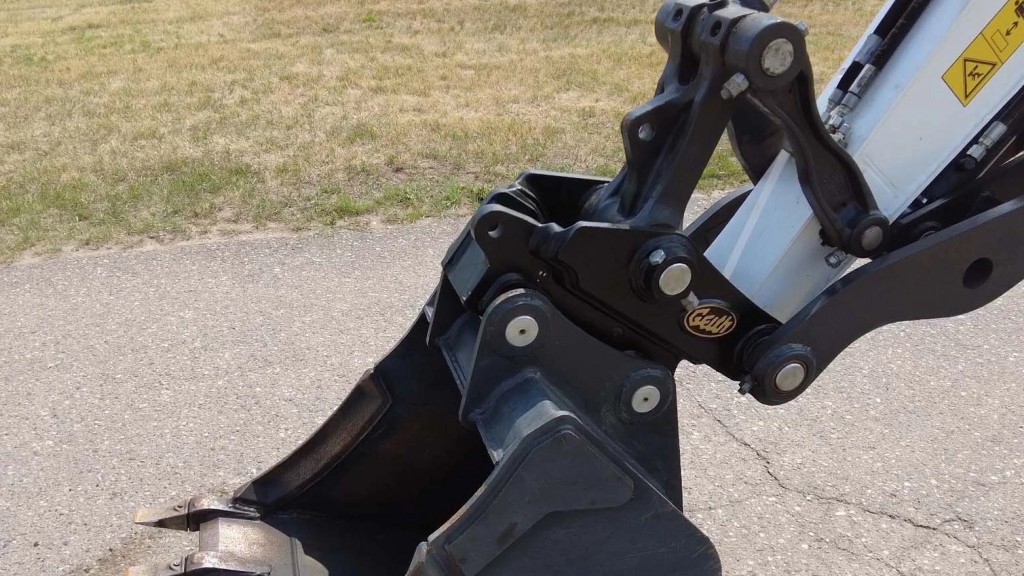 Two styles of quick couplers from Geith are designed to work with small and medium-sized excavators, providing operators with easier attachment changes, improved safety, and more flexibility in how attachments are used.
Compact machines from 1 to 8 tons can use the Mechanical Quick Coupler for fast attachment changes and added versatility. The Geith model allows users to unlock and release the attachment in one operation while also safely locking the attachment without leaving the cab.
Attachment changes can be made with one visit - there is no safety pin required. A self-tightening design ensures that attachments stay tight and safely locked.
The Geith Mechanical Quick Coupler picks up original direct mount OEM excavator buckets, no non-standard bucket design and configuration needed. Buckets can be used in reverse, or shovel mode.
Also available for excavators in the 2 to 27 ton range is the GT Quick Coupler, which allows buckets or attachments to be tilted up to 180 degrees.
The coupler has a variable pin centre design, and a durable compact design that minimizes tip radius extension. There are no exposed cylinders, and an integrated cross port relief valve protects the internal seals.
Front and rear safety locks are backed up by two powerful springs that retain the attachment rear pin in case of cylinder failure. These spring-activated safety locks keep working in dirty environments.
The GT Quick Coupler gives users flexibility in how they use their buckets or attachments - for example, they can dig level foundations without having to level the machine tracks, or carry out rock breaking along the sides of deep trenches, where standard couplers are unable to reach. Hedge or brush cutting work can be done in a wider space, and buckets can be reversed for easy operation against walls or under pipes.
Watch a bucket change with the Geith Mechanical Quick Coupler
See the GT Quick Coupler in action
Company info
2905 Shawnee Industrial Way
Suwanee, GA
US, 30024

Website:
geith.com/na
Phone number:
800-762-4090
Read more