How wireless mesh networks ensure operational efficiency in heavy construction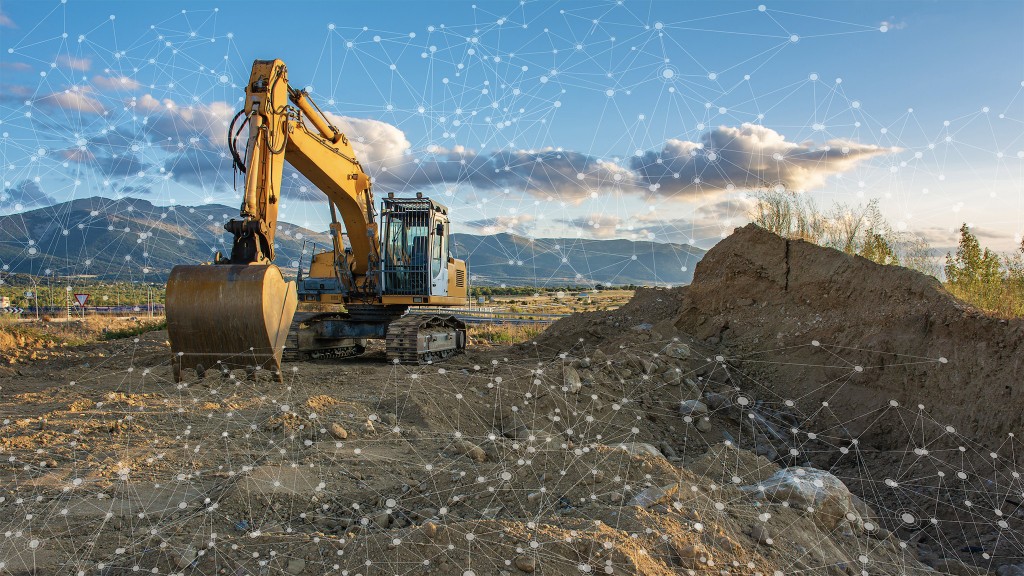 Heavy construction is a key market that helps drive the exponential growth of the Canadian economy. The increasing number of people residing in urban locations makes up 80 percent of Canada's total population. Swift development and construction of large-scale buildings, facilities, and transport infrastructure is needed to satisfy the demand. However, a cause for concern has been the country's aging workforce and a labour shortage - nearly 80,000 vacancies - within the construction industry. To keep pace with the growing demands and to optimize operational efficiency and profitability, construction companies have adopted a range of new technologies.
However, to unlock the full potential of these modern technologies, reliable connectivity is a necessity. Improved worker communications, minimized wear and tear of equipment from improved maintenance, and enhanced job site security are among the key gains. However, reaping these benefits does not come without challenges. Mission-critical high-bandwidth communications will have to overcome evolving topography and unmovable structures. Contractors need to implement an unfailing network that navigates past any potential connectivity issues to achieve a connected job site.
Heavy contractors principally have two risks. Time and grade accuracy. Communications reliability is the single most important factor in controlling both of these risks. Latency due to network congestion means GPS-enabled machines lose their high accuracy. It could also mean the difference between a minor repair or a catastrophic repair if a machine health notification does not arrive in a timely fashion. Having a key machine on a job go down kills productivity and timelines. Serial radios have fewer issues than Wi-Fi or LTE, but they also require multiple base stations on a job site, which increases grade mismatch between survey grids, and they do not offer Wi-Fi for project management or telematics.
Complex sites cause communication downfalls
Heavy construction sites are inherently complex. GPS base stations and machine control systems on dozers, road graders, and asphalt pavers are commonplace. This machinery's real-time telemetry and other data demands often exceed what traditional serial radios, Wi-Fi, and LTE can support. The future demands of tele-remote and autonomous machines are even greater. Machine health monitoring, real-time video streaming, and consistent M2M communication are dependent on a robust network to transform machine control, worker safety, and job site security. To enable the full potential of this advanced onsite machinery, easily deployable wireless networking that can move with the environment and do so without high tech, specialized support is paramount.
If an operator opts to deploy traditional serial radios, Wi-Fi, or LTE, the network is prone to fall short in either connectivity, capacity, or coverage to support the growing and moving nature of a heavy construction environment effectively. With Wi-Fi, the machines can only connect to a single access point at a time, which means equipment will lose connection as it roams across a site. LTE encounters challenges as well. Despite the great coverage maps that cellular carriers publish, many job sites still have poor to no coverage. Additionally, even when there is coverage available, the construction site still has no control over network congestion. Carrier LTE offers no service priority for industrial customers. Even a momentary loss of connectivity is problematic for telemetry, GPS corrections and Wi-Fi. When a contractor commits to using GPS instead of traditional survey stakes, they cannot afford to lose communications with the base station.
Keeping pace with technology and construction
A Kinetic Mesh Network solves these issues of bandwidth, latency, and reliability. It is easily deployable and rapidly scalable to dramatically expand the range of your local base station in any direction while also providing high data throughput and continuous connectivity for numerous efficiency-transforming site applications like Wi-Fi, Video Surveillance, and more. It also keeps applications running 24/7 that enhance overall safety, enable surface condition surveying, and speed up construction productivity. With greater base station range and additional bandwidth, operators can solve the core challenge of enabling new applications.
Within the network, Rajant BreadCrumb nodes have an integrated Wi-Fi service for compatibility with virtually any Wi-Fi device, such as laptops, tablets, smartphones, IP cameras, and sensors. Reliable Wi-Fi is essential for cloud-based project management tools and for worker communication, such as calling via mobile phones or radio over IP.
A Kinetic Mesh Network performs reliably even in areas with varied terrain, like rolling hills or dense foliage, that are prevalent in heavy construction operations. This is due to BreadCrumbs' ability to rapidly auto-connect, and autonomously manage data routing around obstructions and local interference. A network comprising several BreadCrumb nodes will always transmit data via the fastest and most stable paths, ensuring maximum performance and no single point of failure. These nodes can also be attached to any piece of machinery. Rajant supports machine-to-machine communication, meaning these assets become part of the network infrastructure and make it much more dynamic. The larger the construction site becomes, or the more construction applications are added, the networks can easily scale up or down by adding or removing nodes.
In addition to real-time communications, the network supports live-streaming video surveillance, machine telemetry, and sensor insights from equipment collecting data on potentially dangerous and expansive construction sites. As a result, teams operating in offices can have access to real-time oversight of an operation's status as it happens.
Rajant also supports tele-remote and autonomy. Whether the construction site is short on operators or is simply in an area the contractor would prefer to keep people out of, Rajant has a solution.
Creating a heart for the modern construction site
Operations managers in the heavy construction sector know that achieving speed, productivity, safety, and accuracy in every single project is paramount. However, struggling to communicate will lead to inaccurate planning and costly delays. More and more companies are adopting a robust data gathering and analysis strategy that allows them to enhance efficiency and reduce risks onsite.
Network connectivity is mission-critical in heavy construction projects and can often be the downfall of operators if it cannot provide the consistent and dependable connectivity needed. With the capacity to create networks with less reliance on fixed infrastructure, Kinetic Mesh allows operations to flexibly establish and extend connectivity in challenging environments, powering data, voice, video, and autonomous applications where needed. By augmenting operations with video monitoring and real-time data, operators will not only be able to improve productivity considerably but also comply with occupational health and safety regulations. Mesh networking is critical for more reliable, dynamic, and omnipresent connectivity and communications for construction sites now and for the years to come.
Todd Rigby is Sales Director at Rajant Corporation.