New Holland enters new equipment category with small articulated loaders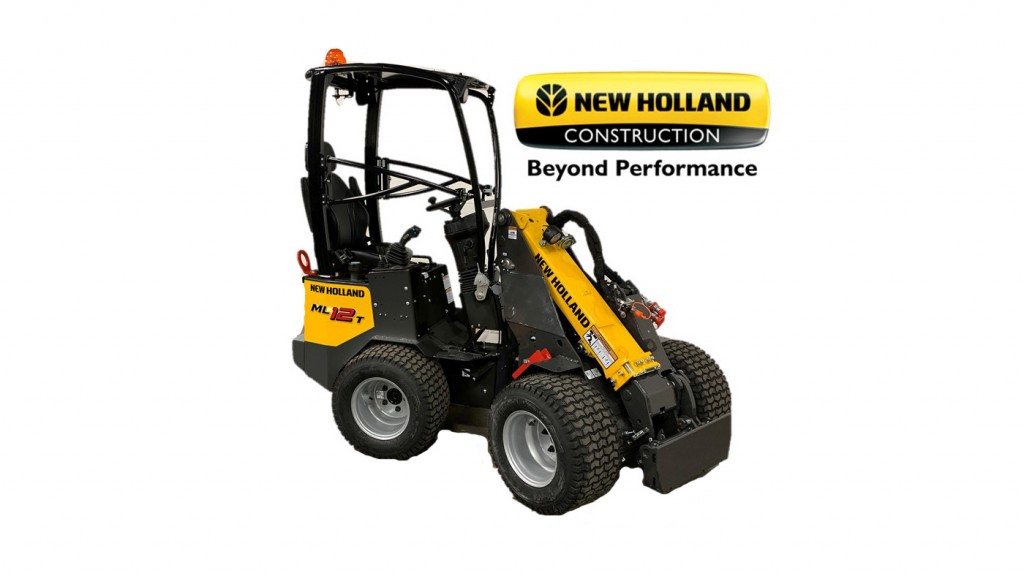 Five new small articulated loaders will be New Holland's entry into a new equipment category when they arrive at dealers in 2024 - and they include an electric option.
The ML12, ML12T, ML15, ML22X and ML23 loader are powerful small frame machines with high lifting capacity and tipping load, all with a focus on improving productivity. Small and agile, they are a good fit for compact job sites, and make for strong machines in landscaping and light construction such as snow and debris removal on sidewalks and in backyards, hauling materials, landscaping maintenance, or work on job sites with sensitive surfaces.
"These new small articulated loaders are the embodiment of New Holland Construction's commitment to innovation and excellence," stated Daniel Kakareka, product manager for New Holland Construction North America. "They're designed to empower our customers to accomplish more in confined spaces, with increased productivity and precision."
Smallest in the line, the ML12 has a lifting capacity of 2,425 pounds and a tipping load capacity of 2,205 pounds. It has a lifting height of 84.5 inches. With an operating weight of 2,425 pounds and a width of 36.2 inches, this 25-horsepower machine causes minimal ground disturbance when turning or hauling on soft ground. An electro-hydraulic differential, hydrostatic 4-wheel-drive, standard lift path, and CII mechanical attachment coupler are other features.
The ML12T has the same horsepower and width as the ML12, but a telescopic reach arm gives it a lifting height of 111 inches, allowing operators to load and unload material from large trucks, while also being more flexible in dumping, leveling, and grading tasks. It has an operating weight of 2,646 pounds.
At 3,472 pounds operating weight, the 26-hp ML15 features a 3,086-pound lifting capacity and 3,307-pound tipping load, giving it the ability to carry heavier materials like lumber, concrete, and steel. It is fitted with a cab and also features a safety entry bar, non-suspension vinyl seat, armrests, and exterior mirror features to provide operators with a more comfortable driving experience.
The ML23 is the largest machine in the line, and features a 96.5-inch lifting height, 4,982-pound tipping load, and 4,850-pound lifting capacity. The 26-hp unit is also the fastest of these loaders, with a max speed of 12.4 mph for quicker loading and transportation.
While the ML22X is a little smaller than the ML23, it has its own unique feature - it is powered by a 24.9-kilowatt lithium-ion battery that can provide 5 to 6 hours of running time depending on the task. Charging options include the onboard charger, which can fully charge from 0 to 100 percent in just under 9 hours, or a fast-charge connector that fills the battery in less than two hours. Lifting capacity is 4,850 pounds, and tipping load is 4,528 pounds, providing smooth and strong loading, moving, and hauling capabilities.
Related Articles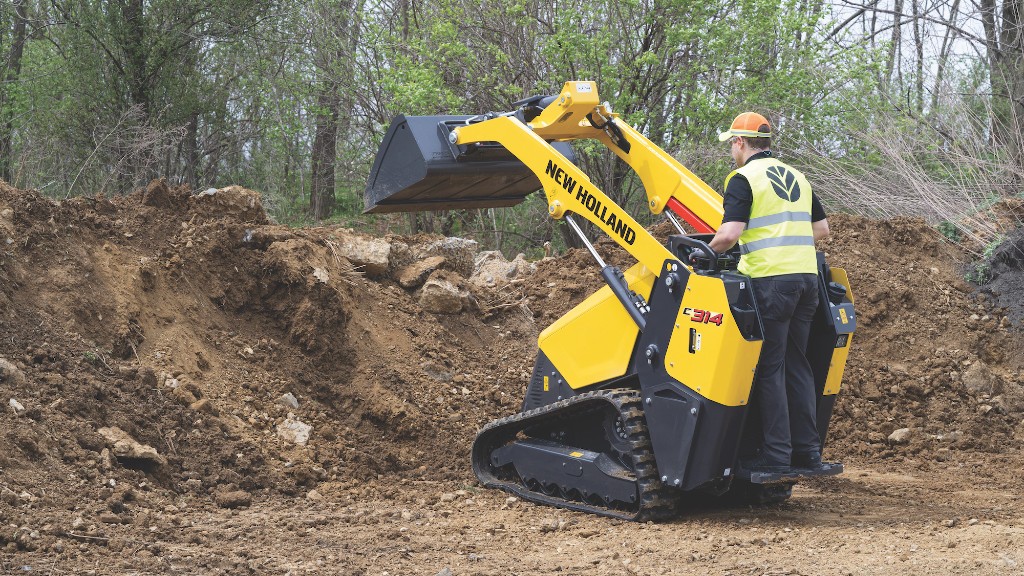 New Holland's new operator-oriented mini track loader available in North America