Greener generators from Aggreko meet emissions goals and can run alternative fuels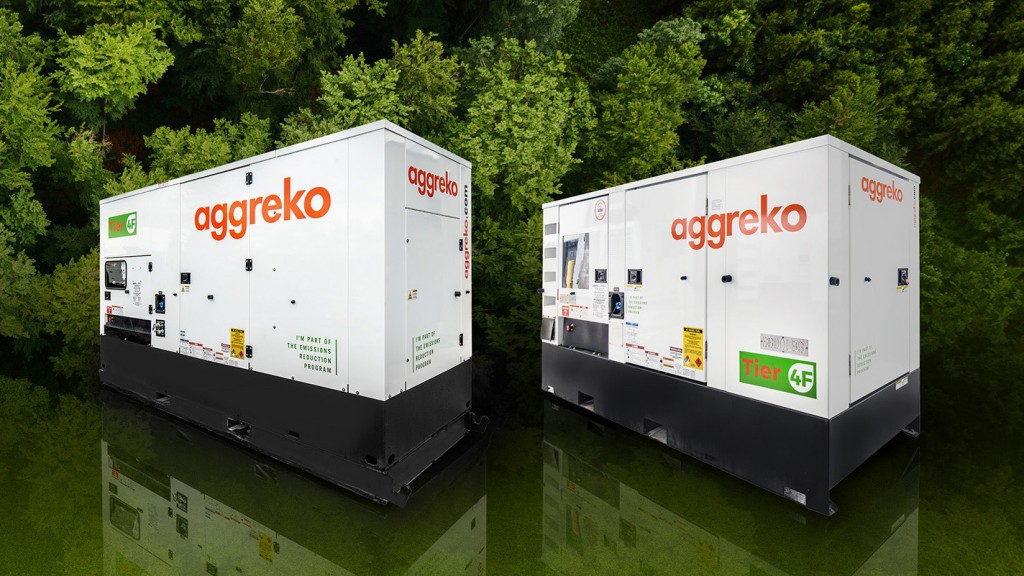 New Tier 4 Final diesel generators from Aggreko are now available in Canada, offering power options from 100 to 500 kW. The new generators comply with the most stringent Canadian regulations for diesel generators thanks to a variety of advanced exhaust treatment processes.
Aggreko designed this generator line to comply with Canadian Environmental Protection Act regulations. Compared to traditional generators, the new units achieve a 98 percent reduction in the volume of particulates and a 96 percent reduction in NOx emissions.
The generators use features such as diesel particulate filters, selective catalytic reduction (SCR) to cut NOx emissions, and diesel oxidation catalyst to reduce CO emissions through oxidation. Internal DEF tanks match up to internal fuel capacity, and external DEF tank options can extend on-site refill intervals.
More environmentally responsible generators are part of Aggreko's Greener Upgrades efforts, which are aimed at aiding customers with improved efficiencies, lowered costs, and sustainable options. The company bundles together cleaner solutions in packages tailor-made for customers looking to improve efficiencies, reduce costs, and lower emissions.
In addition, the new Tier 4 Final generators are capable of running on alternative fuels such as Hydrotreated Vegetable Oil (HVO). Operators can take advantage of load management tools to reduce fuel consumption. The generators are quieter, thanks to variable speed fans reducing wound at lower loads and in lighter ambient conditions, making them useful in urban areas. Arc flash detection and physical safety barriers aid in protecting operators.
Remote monitoring services from Aggreko also cut down on service costs and interruptions, ensuring that the generators run efficiently without downtime for in-person service checks.