First parts for world's largest electric crane revealed by Mammoet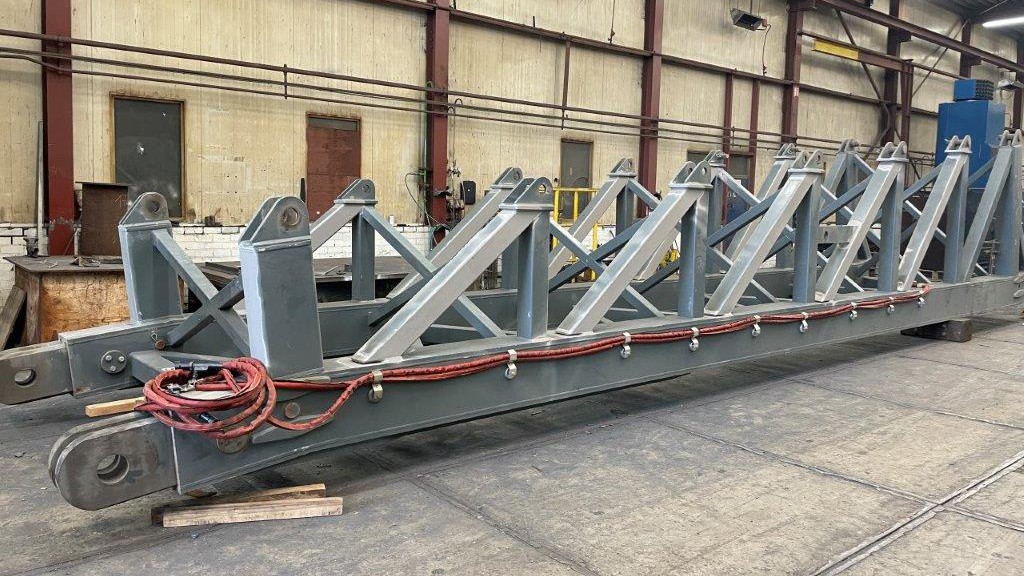 The first components for what Mammoet is calling the world's largest crane, and the highest-capacity electric crane on the planet, have been revealed.
These parts for the SK6000 ring crane have been produced at Mammoet's fabricator in the Netherlands, and work is continuing ahead of the first phase of assembly planned for later this year. Building on the established design of the SK350 series, it will support the sector as offshore wind components grow in size and travel larger distances to site.
The SK6000 ring crane is being constructed for use in the offshore wind generation market, and will offer a hook height, outreach, and lifting capacity far in excess of other cranes, Mammoet states. Growth in offshore wind generation continues to grow rapidly, and developers are looking for more reliable wind at higher heights - which means larger turbines and a need for taller cranes.
Mammoet currently has more than 10 ring cranes in place to serve this market, and the new SK6000 will add even more capacity for the industry, currently bogged down with challenging supply chain, production, and handling issues, to move forward.
The SK6000 can be operated entirely on electric power, reducing the carbon footprint of customer projects, Mammoet said. By using Mammoet's SPMT power pack system, a fully electric land-based marshalling and load-out scope is now possible.
The crane will be capable of lifting 3,000-ton components at a 220 m hook height, and it will have a maximum radius of 144 m. Sheer lifting power will give the SK6000 the ability to take on lifts in the 3,000- to 6,000-t range - for example, suction bucket jackets, XXL monopiles, and floating wind foundations that support the turbines.