Komatsu and Honda expand electric micro excavator lineup with new model
Launch in Japan aims to broaden market for electric construction equipment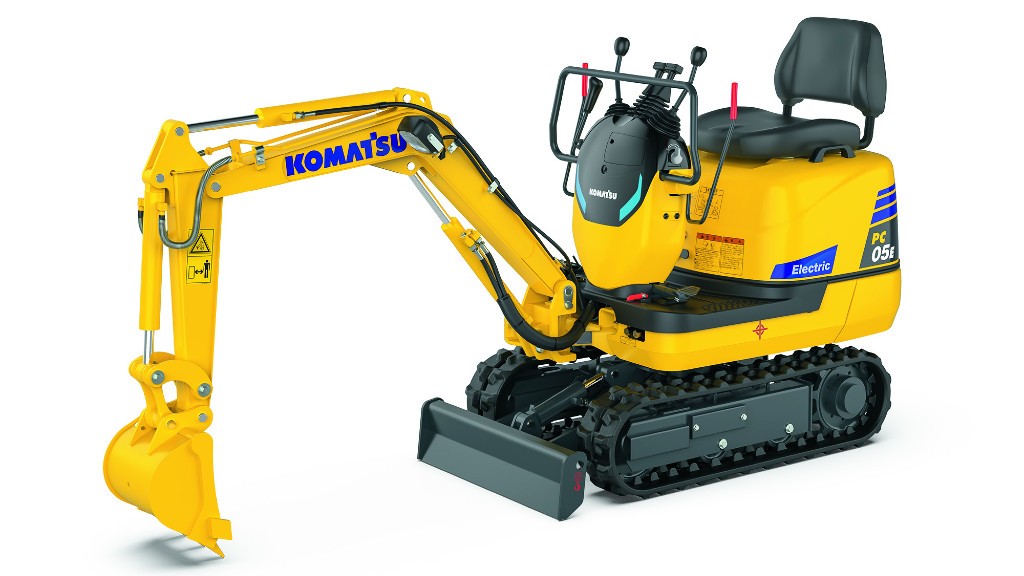 Komatsu will launch the PC05E-1 electric micro excavator in Japan in October 2023. The micro excavator was jointly developed with Honda Motor. Komatsu is working to quickly develop this market with an eye to achieving carbon neutrality by 2050 by introducing a variety of machines.
The machine is an expanded model of the electric micro excavator PC01E-1, which was launched in the Japanese market in 2022. Like the PC01E-1, the PC05E-1 is powered by the Honda Mobile Power Pack e: and a Honda eGX electrified power unit as a power source. The PC05E-1 is based on the PC05-1 hydraulic excavator, which is often used for small-scale civil engineering and construction work, as well as gas, electrical, and pipe-laying work.
Komatsu has positioned FY2023 as the first year for the market introduction of electric construction equipment. Komatsu says that the release of the PC05E-1 electric micro excavator is the third step in that direction.
Features of the PC05E-1 electric micro excavator
Eco-friendly electric motor
Battery-driven operation eliminates exhaust gas and engine noise. The adoption of an electric motor that can exert power in all RPM ranges to achieve powerful digging performance even when working at low RPMs, which current engine-powered models are not good at.
Portable and swappable Honda power pack
The exchanging and charging of swappable batteries can be done by anyone. Users can continue work by exchanging the batteries, which eliminates waiting time for charging. Charging is also easy because its charger connects to the 100V household power supply source.
Easy-to-see monitor screen
A simple, easy-to-see monitor screen displays information concerning operating hours, remaining battery capacity, and more.
Easy maintenance
Because no engines are mounted, there is no need to clean the air cleaners and filters, check the engine oil, or refuel the engine. These benefits reduce time-consuming daily inspection and maintenance work. The battery hood can be fully opened for easy inspection work.
Adoption of a midship layout for stability and compactness
A midship layout is adopted, with the battery located in the centre of the machine. As with conventional engine-powered models, this layout has both stability and compactness.
A standard hydraulic outlet for hydraulic hand tools
The model is equipped as standard with a hydraulic outlet that can be utilized as a hydraulic pressure source for hydraulic hand tools. A wide variety of hydraulic hand tools can be used on-site to meet a wide range of work needs. Unlike conventional engine-powered models, the vehicle emits no exhaust gas or engine noise when the hydraulic hand tools are used.
Related Articles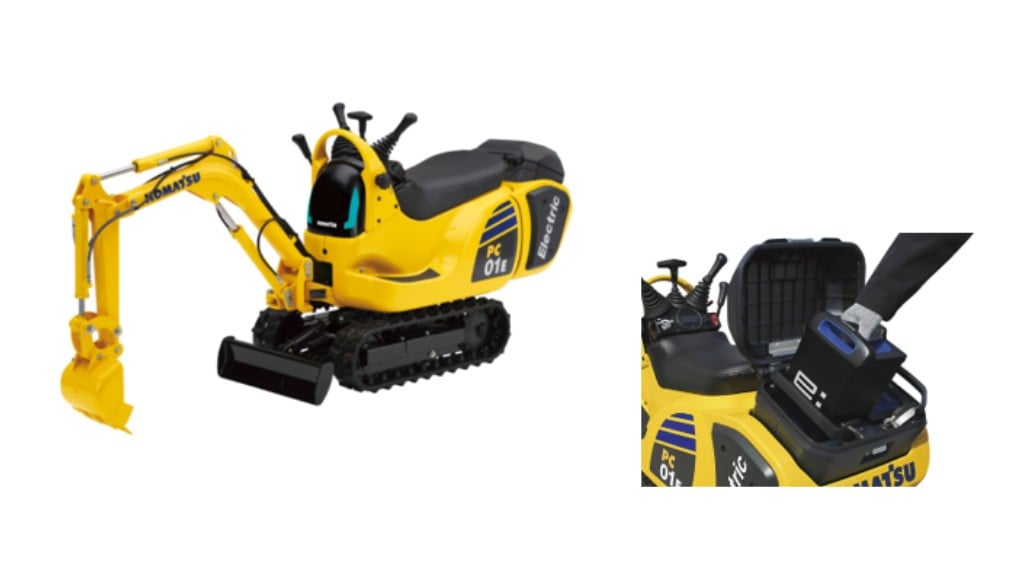 Komatsu and Honda jointly developed electric micro excavator to launch in Japan