Wheeled excavators, new backhoes, and enhanced dozers lead the way for CASE at The Utility Expo
Watch new CASE wheeled excavators at work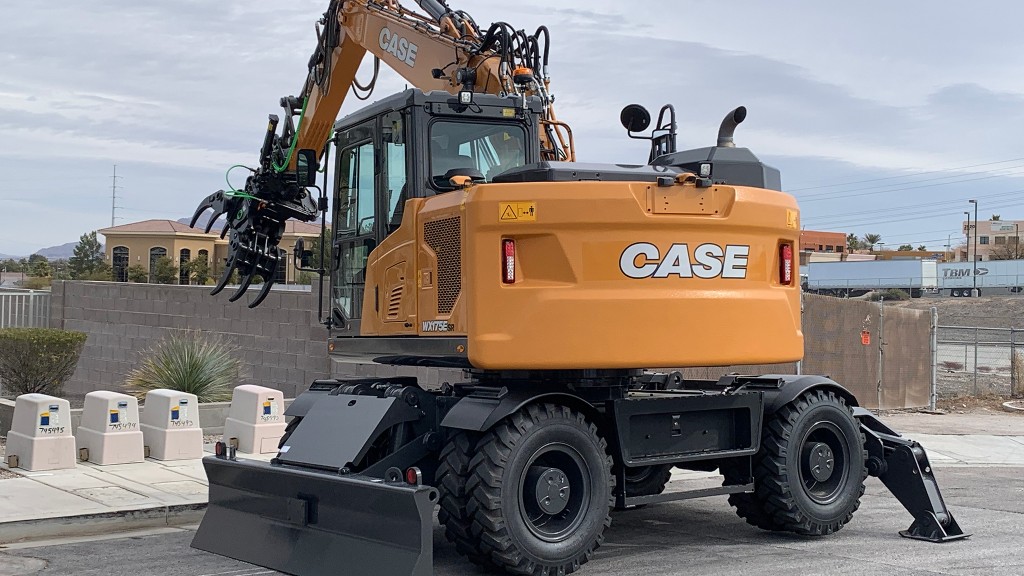 The Utility Expo will be a busy show for CASE Construction Equipment, which will reintroduce wheeled excavators to its product lines, show updates to its dozers, and provide a sneak peek at a new electric machine model launching in 2024.
To help introduce these new models and updates during the show, CASE experts will hold regular launch presentations focused on the backhoe loaders, wheeled excavators, and dozer enhancements, providing attendees an opportunity to learn first-hand from the professionals.
"The construction industry faces a unique inflection point with historic levels of government investment, yet a resource-constrained labor market. That's why we're launching the next generation of our swift, smooth, smart machines this year to help contractors get more work done smarter, faster, and easier than ever," says Terry Dolan, vice president, North America, CASE Construction Equipment.
Previewed at CONEXPO 2023, the E Series wheeled excavators debuting this fall will take centre stage. They have been designed to help crews who need more maneuverable machines for today's constricted urban job sites.
These machines can travel at up to 25 mph, giving contractors the ability to self-deploy from job site to job site, minimizing the time and expense involved with transporting by trailer. At the same time, they offer identical hydraulic performance and attachment flexibility as their steel-track counterparts.
Running on rubber tires reduces the total cost of ownership compared to machines with a steel track and undercarriage, CASE notes, allowing utility contractors to improve their bottom line.
On the electric equipment side, CASE will give a sneak peek of its CX25EV all-electric mini excavator, scheduled to launch in 2024.
CASE EV equipment is easy to charge, transport, and service, while providing the same power and performance as diesel-powered machines. Plus, they have the additional value of zero on-site emissions, minimal noise, and reduced maintenance costs.
Another recent introduction from CASE is its updated line of backhoes. The Construction King models include both centre-pivot and side-shift machines which allow operators to shift the boom left or right for better visibility when digging. This improvement adds safety when digging around obstacles such as active gas lines or an electrical box.
Four Construction King models are being added to the existing CASE line - the 580SV and 695SV, both with side-shift and centre-pivot models available. All four are compatible with a broad array of attachments, making them useful tool carriers that help one operator perform many different tasks on any job site.
Enhancements to CASE M Series dozers have focused on improving the operating experience. New electro-hydraulic controls allow operators of any skill level to set steering and shuttle settings to smooth, moderate, or aggressive to better dial the machine in to their preferences. These adjustments help cut down on operator fatigue and improve productivity.
Universal Machine Control is available on M Series dozers, allowing them to be fitted with machine control solutions from any of the three major suppliers of precision construction technology. Factory-fit solutions from Leica Geosystems simplify the ordering and setup process.
See new CASE wheeled excavators in action
Related Articles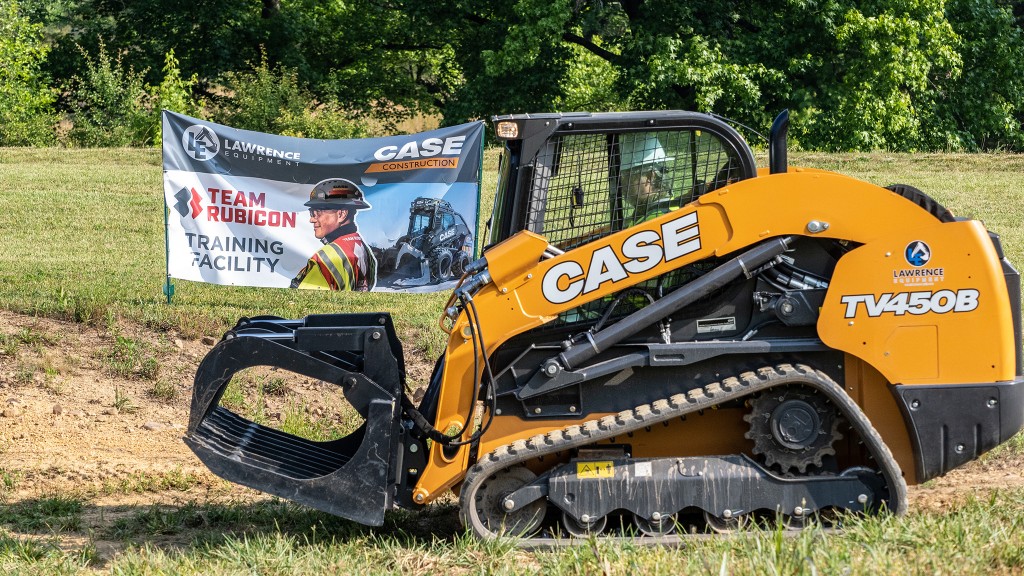 Expanded heavy equipment operator training grows CASE and Team Rubicon partnership