Wimmer's new 22-ton tunnelling excavator carves out cross sections starting at 4.2 metres
Wimmer Hartstahl has launched the YellowFOX, its latest addition to its tunnelling excavator series.
Wimmer is a manufacturer of tunnelling excavators that is based in Thalgau, Austria, and was founded in 1984 as a family-owned company. Wimmer started out manufacturing the A-Lock hydraulic quick-change system but is now known for its eBadger compact tunnelling excavator and other drilling technologies.
Wimmer says that the YellowFOX is a flexible and efficient machine. It is built on a specially made Liebherr platform, featuring a Liebherr 914 Compact Litronic superstructure and a Liebherr 920 Compact Litronic undercarriage. This is not a standard platform but a custom version exclusively designed for Wimmer. The excavator boom, like the Badger family, is also custom-made by Wimmer.
The YellowFOX joins Wimmer's existing Blue Badger, eBadger, and miniBadger machines, all of which have been designed explicitly for smaller tunnel cross-sections.
The YellowFOX is capable of creating tunnels from 4.2 metres to 7 metres in height. This is the largest reach currently in Wimmer's lineup of tunnelling excavators. The BlueBadger and eBadger can tunnel starting from 3.5 metres in height while the miniBadger carves out tunnels starting at 2.7 metres in height.
Key features of the YellowFOX include a breakout force of 120 kN and a tear force of 115 kN. It has an operating weight of approximately 22 tons and an engine power of 90 kW Tier IV Final Stage. The boom can be swivelled by 45 degrees and features a push rod to allow the cylinder to be concealed and protected.
"As exclusive distribution partners . . . we look forward to bringing the new tunnel excavator to our customers across Canada and all other Wimmer products," said Josh Caouette, president of Evolution Mechanical.
The YellowFOX has an integrated fire extinguishing system, an emergency stop button, and an optional Blaxtair person detection system. Standard equipment includes a central lubrication system, a reversible fan, a two-grouser bottom plate 500 millimetres with a chain scraper, a refuelling pump, and fire-resistant hydraulic oil (PAG).
Related Articles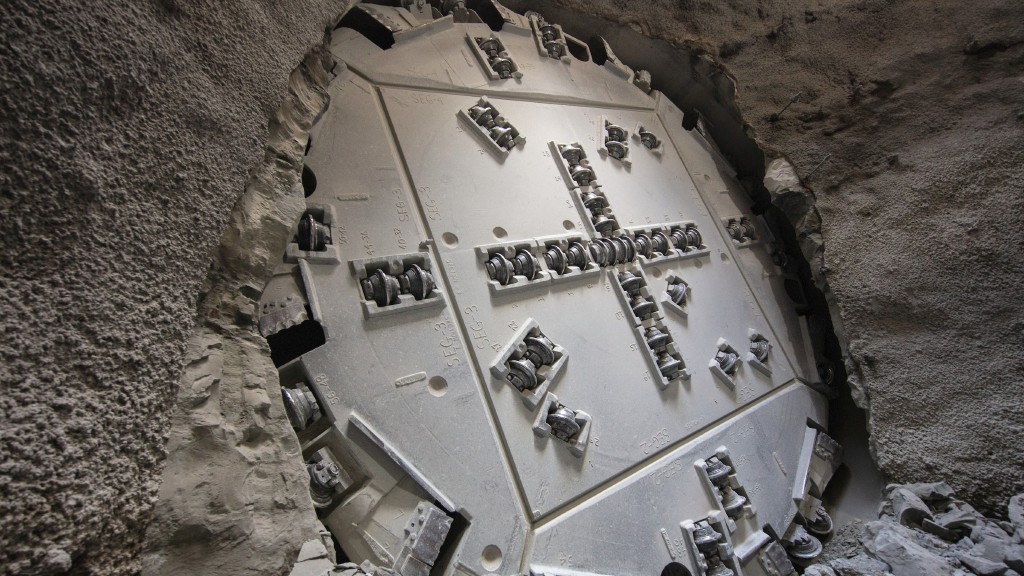 Robbins TBM finishes Mill Creek Drainage Relief Tunnel in Dallas, Texas, after changing diameters