New Holland Construction's new vertical lift compact track loader available in North America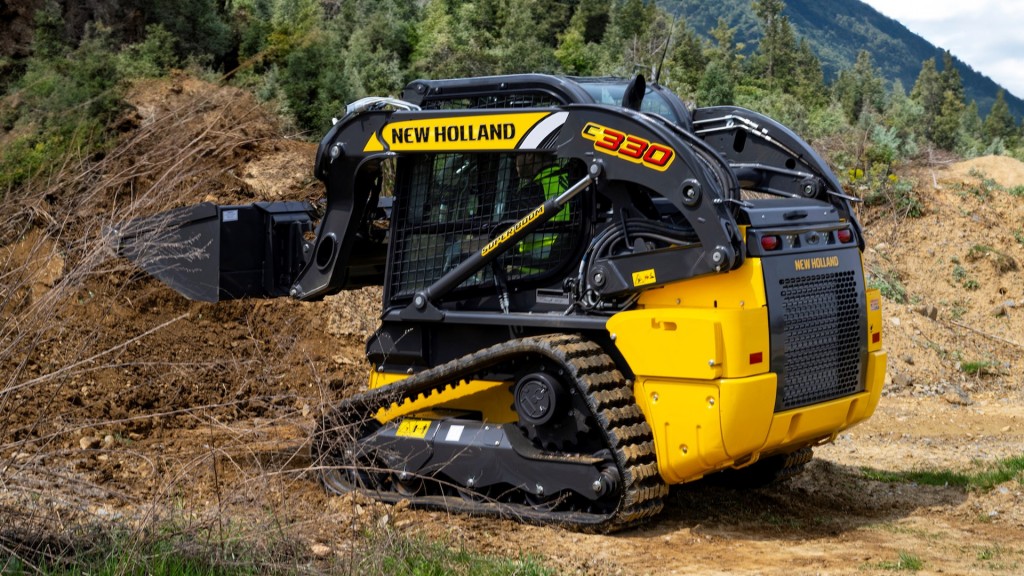 After being previewed at CONEXPO-CON/AGG 2023, New Holland Construction has made the C330 Super Boom vertical lift compact track loader commercially available for purchase in North America. Built with a medium frame, this machine utilizes a 66-inch working width, a 67-horsepower engine, and uses New Holland Construction Super Boom lift. This design integrates elements such as low shoulder positioning and streamlined towers, which improve operator visibility and job site safety.
"The C330 vertical lift compact track loader is built with flexibility and maneuverability in mind for customers tackling residential construction, landscape, and agriculture projects where lift-and-carry are essential," says Doran Herritt, product manager for New Holland Construction North America. "We have eagerly awaited the machine's field debut and are excited to announce that day is finally here."
The C330 vertical lift compact track loader boasts a load-carrying capacity that effortlessly handles the transportation of substantial materials such as rocks, stone, and timber. The machine utilizes electro-hydraulic control (E-H) to help navigate through tight residential spaces, pass through backyard gates, and maneuver with ease between buildings.
E-H controls enable operators to transition between ISO and H-Pattern control, granting them full control over drive functions and attachments. The C330 compact track loader is ideal for residential contractors and operators. Models equipped with E-H control can utilize EZ E-H control customization, allowing operators to tailor speed and sensitivity settings to match their preferences. The power management function oversees RPM speed management, ensuring continuous power supply to the drive. With a 3,000-pound rated operating capacity at 50 percent tipping load, the machine has the power and stability to move sizeable materials without interruptions.
Operator experience
Outfitted with the Super Boom vertical lift, the C330 vertical lift compact track loader provides operators with ideal visibility. It features extended height and reach to help streamline the loading process for high-sided trucks. Operators have an unobstructed view of attachments, supplemented by a visibility panel integrated into the cab.
Engineered with lower shoulders, slim cab pillars, and a 66-inch bucket, the loader easily lifts and carries materials like pavers, wall blocks, pallets, and feed with a bucket tip of 7,300 pounds and lift breakout force of 3,450 pounds. Operators also experience a smoother ride and improved track life due to the low-profile undercarriage and steel-embedded tracks rolling on rubber instead of steel.
Building on the ergonomic principles of the 300 series compact track loaders, the C330 vertical lift compact track loader upholds core features like soft button joysticks and enhanced legroom for operators. The 8-inch colour display offers insights into machine parameters. From engine performance and RPM to fuel level, battery life, hydraulic oil temperature, and more, operators have essential information at their fingertips.
Related Articles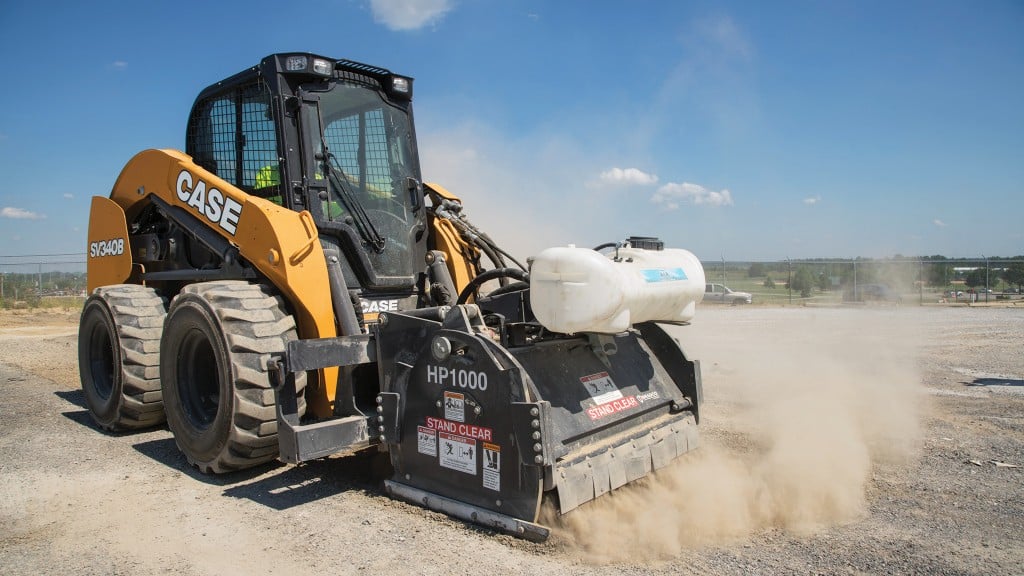 What to consider when selecting a hydraulic flow option for your skid-steer or compact track loader