Take a look at equipment tracking tools from Tenna at The Utility Expo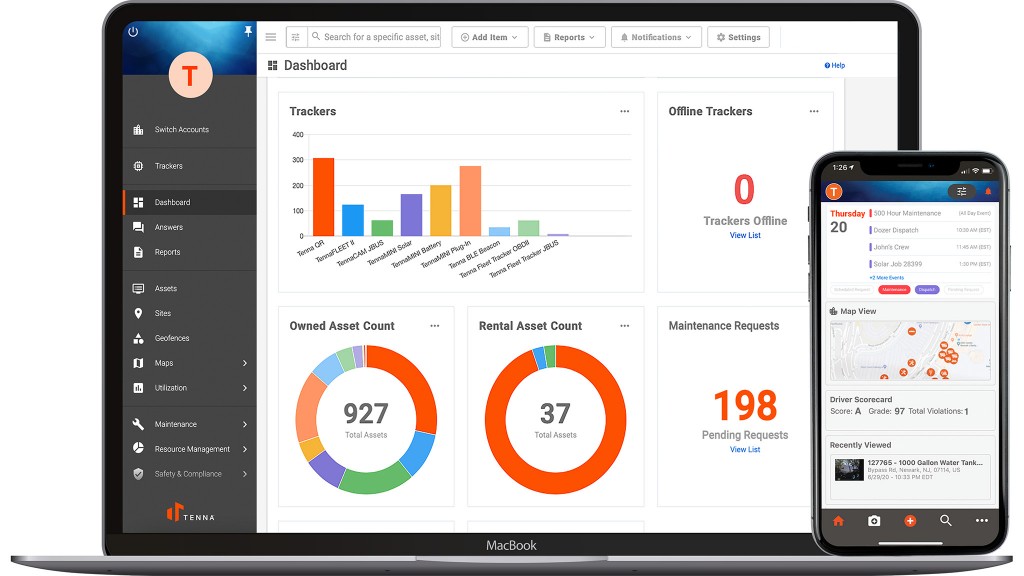 Construction technology platform Tenna will be exhibiting at The Utility Expo, highlighting new products such as the all-new TennaCANbus tracker, Custom Inspections feature, and additional safety camera offerings.
"We are excited to return to The Utility Expo this year with so many exciting things to show the industry. Tenna continues to develop new features, functionality, and integration capabilities that we know will serve real business needs for our contractor partners. We look forward to showcasing what we have been up to so far in 2023 and what is still to come, and to hearing about all the latest industry news," says Austin Conti, CEO and co-founder of Tenna.
Featured at the show will be Tenna's new TennaCANbus tracker, allowing users to track and monitor idle time, fuel consumption, asset information, engine information, battery level, fault codes & decoded messages, environmental data, and tracker analytics—in addition to the location, utilization, and maintenance data previously collected. Tenna's new Custom Inspections feature is a premium add-on to create tailored inspections specific to job sites, use cases, or types of equipment, mandate custom fields and signatures, and instantly apply new forms to all applicable assets.