User-friendly automation drives increased crushing efficiency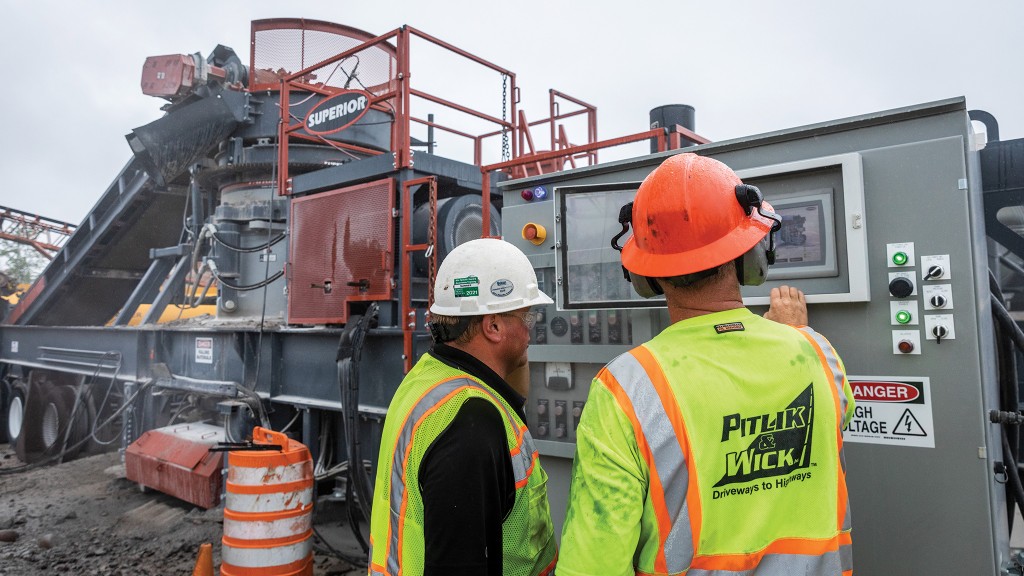 Plant systems integration and crushing circuit automation continue to grow, expanding quickly in capabilities over each passing year. For some users, adapting to a new cone crusher automation program fuels fears of frustrating learning curves, operational failures, and troubleshooting headaches. But the right automation program is designed with true simplicity and safety at the forefront.
From a simple set-up to safe start-ups and shut-downs, crusher automation systems should be easy to install, easy to understand, and easy to monitor by any member of the quarry crew. Most importantly, optimum automation ensures safe, reliable, and profitable material processing.
User-friendly communications and simple set-up
Look for an automation system with a simple, user-friendly sensor communication network.
Older systems may feature dozens of separate conductor wires running from the PLC to each component, resulting in a complicated and time-consuming network to set up, and a major hassle to maintain over time.
A simple sensor communication network accesses a standard 4-wire cable system from the cone crusher to all auxiliary systems. It's a quick, easy set-up that streamlines diagnostics and troubleshooting while minimizing the downtime associated with common conventional systems.
A major advantage is safe control of motor starts and stops with one touch on the screen. This ensures that the crusher is always safely starting up and shutting down in the proper sequencing (without operator intervention) to protect machine performance. A one-touch start and stop feature eliminates the need for an additional box for electrical push buttons in the tower.
For a safe start-up, the automation system will monitor the lubrication system for proper temperature and flow before allowing the crusher to start up – and, should an event occur, it will automatically shut off the crusher as well as the crusher feed.
For a safe shut-down, the operator hits the one-touch stop feature and proper sequencing automatically starts with shutting off the feed, followed by the cone and the discharge. The lubrication will run for an additional five minutes until all the oil flushes through and the cone comes to a complete stop. At that time, the lubrication system will shut down. Notably, the system tracks how long it takes the crusher to shut down, from full rpm to a full stop. By tracking shut down times, operators have a way to help diagnose abnormal bushing wear.
Automation proves beneficial in field use
In both portable and stationary operations, user-friendly automation systems are impacting crushing efficiency and ensuring lower operating costs per ton. The latter has proven true for one contract crusher who is operating a Superior Industries Patriot P300 Cone Crusher Plant, equipped with Superior's Vantage Automation System.
According to Matt Voigt, Superior Industries product manager for portable plants, the crushing plant combines a 225-kW cone, a triple-deck screen, and seven feed and discharge conveyors - all on one chassis and configured for both open and closed circuits. The plant also features new "Level-Assist" technology as an innovation that further streamlines crushing plant portability.
Voigt explains that after lowering the hydraulic cylinders to get the plant to the desired operating height, the level-assist system automatically levels the plant. "One worker can get the job done in less than five minutes. It saves a lot of time in set-up," he adds.
As to automation on the portable plant, Voigt stresses that the Vantage Automation System monitors all the vital functions of the crusher.
"It's simple, easy to use, and acts as a warning system that alerts operators to conditions such as bowl float, excessive amperage or temperatures, and lubrication issues," he says, adding that, "since it's built completely in-house, the system is more affordable, and offers the user a one-call service and support package."
On older crushers, Voigt says that maintenance crews had to constantly rely upon gauges to monitor operating parameters. "Also, it was such a hassle to change settings on older crushers, causing crews to check the settings less often than necessary," he says. "Today, crews operate the new plant from a touchscreen control panel that allows them to easily adjust crusher settings, or to start and stop the plant in sequence with the push of a button."
As another example, the Tulsa Rock Quarry, operating an automated Patriot P500 Cone Crusher, reports a decrease in operating costs and an increase in plant uptime. The plant's processing team likes several of the automation system's features, particularly the simplicity of the sensor communication network, which accesses a standard 4-wire cable system from the cone crusher to all auxiliary systems. Other benefits include the capability of making setting adjustments on the fly, which gives them greater flexibility regarding changes in material feed, and allows them to easily tweak processing within all circuits of the plant.
Tulsa Rock Processing Engineer Mike Neal says that the automation system's auto-feed function is one of the biggest advantages. Regardless of changes in the feed, the system will always maintain the desired material feed levels in the cone, while also maintaining the desired amperage on the motor to ensure optimum crushing efficiency.
The right automation system is all about simplicity. End users should find there's nothing to fear and everything to gain – including peace of mind and optimum crushing performance.
Jarrod Adcock is crushing product manager for Superior Industries.
Related Articles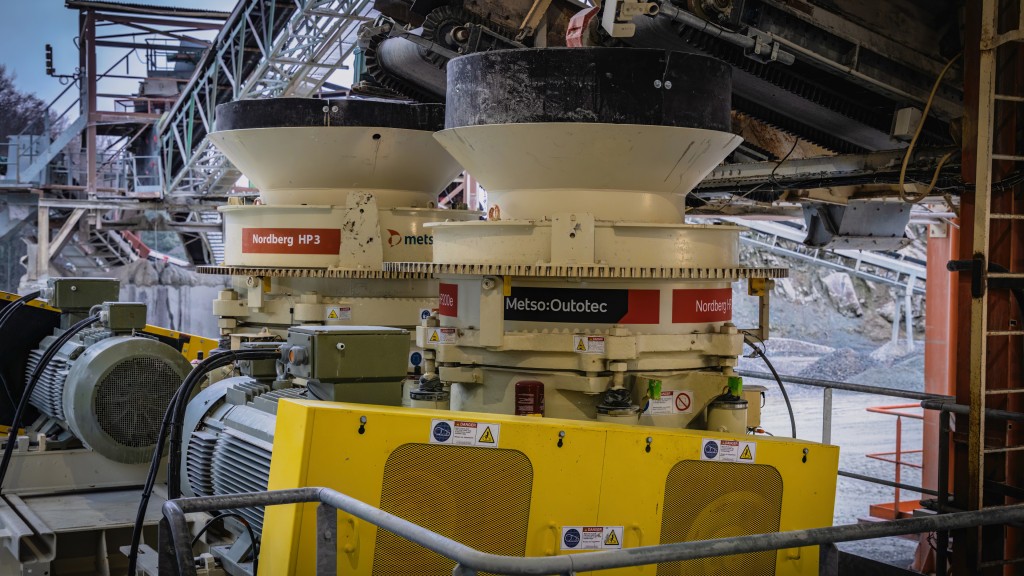 Metso Outotec's new cone crusher incorporates powerful operation and sustainable design