Takeuchi donates compact excavator, diesel engine to Empower College & Career Center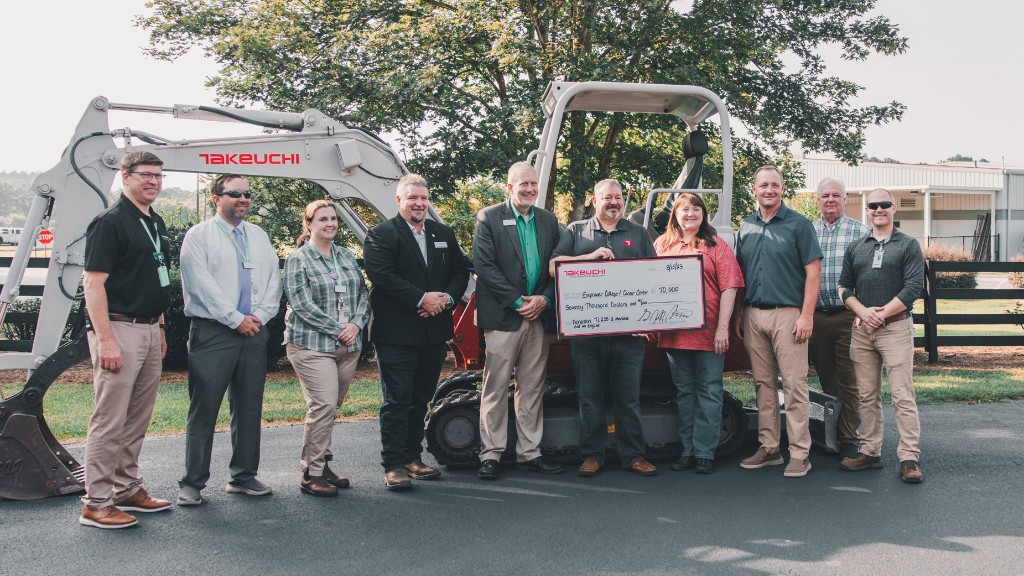 Takeuchi-US has donated a TB235-2 compact excavator and a diesel engine to Empower College & Career Center's (Empower C3) Heavy Machinery and Construction Pathway. The program engages high school students in the Jackson County, Georgia, area in career-relevant learning experiences. The donation comes as part of Takeuchi's "Takeuchi Gives" program. EmpoerC3 students can now learn their trades by working on a real compact excavator
"Supporting our local community is a top priority for all of us at Takeuchi-US," said Susan Dean, director of business technology for Takeuchi-US. "It's our hope that this donation will give students the kind of real-life experiences that will help them choose and follow the right career paths. The construction industry continues to experience a lack of skilled labour, so if we're able to help these kids discover the value in learning how to operate and maintain heavy equipment, it will benefit us here in Jackson County and beyond."
EmpowerC3's Heavy Machinery and Construction Pathway is a focus area within its Construction program. Students learn about industry fundamentals and occupational safety. Eleventh and twelfth-grade students are also introduced to various heavy equipment categories and applications, as well as heavy equipment operation.
"Our goal is to help our students leave high school with authentic experiences that will help them define and refine their choices about college, careers or the military," said John Uesseler, CEO of EmpowerC3. "This donation from Takeuchi will help students interested in the construction field gain invaluable experience that they can take with them throughout their lives."