What you need to know about the construction industry's digital transformation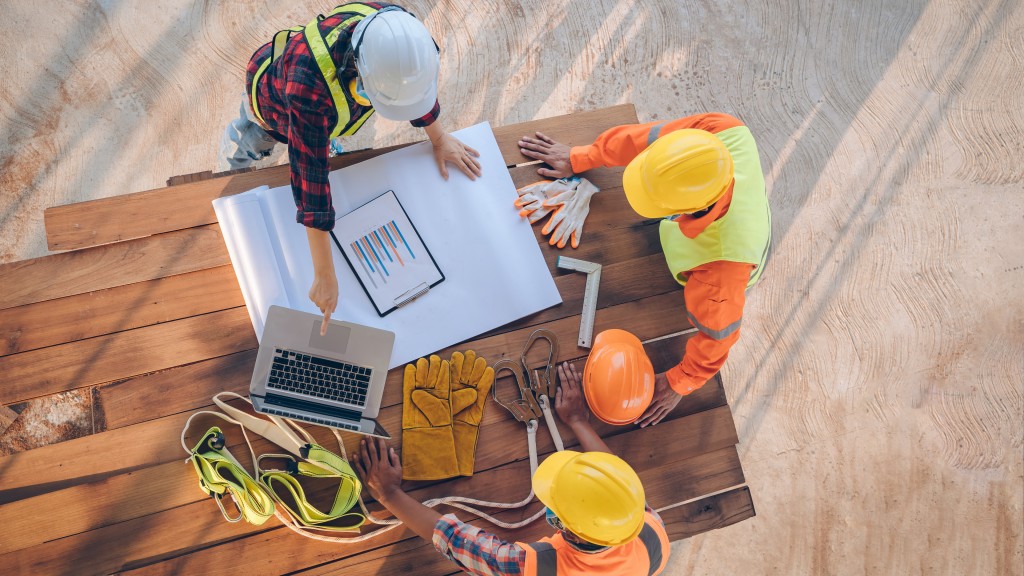 Technology has been evolving quickly, and it isn't stopping anytime soon. As a result, the equipment used on job sites has evolved to meet the changing needs of construction professionals, and the industry must find ways to adopt these new technologies in order to be successful.
In recent years, there has been talk of an oncoming digital transformation coming to the job site – and while there are some components of this transformation that have yet to be realized, in many ways, the industry's digital transformation has already begun.
During his CONEXPO-CON/AGG 2023 educational session, "Digital Transformation of the Job Site," Jason Anetsberger of AEM member company Komatsu spoke on the technology that is available to us today, as well as where the industry could be headed. "You see these themes of digitalization, automation and sustainability – in my mind, those are not just industry trends, they are a reality today," said Anetsberger.
A digital transformation in any industry is defined as the process of adopting and implementing new digital technologies in order to enhance current products and services or to create new products and services. In the construction industry, the digital technologies that will enhance the products and services of the future include automation, digital modelling, and smart equipment. In the equipment manufacturing industry, it is essential that OEMs grow their capabilities and build trust in these new technologies with their end-users.
During his session, Anetsberger outlined the phases of the digital transformation while mapping out what technology is already available to consumers:
Digitization allows the industry to integrate technology and product offerings to provide customers with data-driven guidance in real-time. This is currently happening, whether in the cloud or through interconnected apps. There are a variety of sources in which digitalization is present, and it's a concept that has been at work in the industry for years in some shape or form.
Automation has been in use for years. However, tech capabilities continue to be siloed. It's critically important that recorded data and automated parts are able to work together, and that all data is able to be recorded and utilized. Automation empowers safer and more optimized job sites by leveraging increasingly automated equipment and processes. This is a reality currently in the form of self-driving personal vehicles, and automated vehicles have been in use for decades in mining.
Sustainability connects users with both product-level and site-level tech to minimize carbon emissions and improve efficiency. Sustainability has been thrust into the spotlight in recent years, and strides can be made with the help of digitalization and automation. Ultimately, job site efficiency leads to sustainability, and that can be realized through digital transformation.
"When I go to end-users and ask them what the future of the job site looks like, they say automation. And we are progressing in that direction. But what's just as important is the sophistication and optimization of the job site processes," said Anetsberger. "What good is an autonomous vehicle if it doesn't know where to go?"
According to Anetsberger, this is the biggest challenge today. Many times, customers give directives verbally, but if the construction industry can get on the same page in terms of digital processes, digital transformation will occur much more efficiently.
In the future, the construction industry will work toward achieving a job site in which digital tasks are created from the optimal construction plan, and autonomy works in harmony with the machinery on a job site. So much of what we use on a job site currently collects data – from telematics to terrain data. Drones allow for surveying the job site accurately. And a worker with a smartphone is the most flexible and perhaps useful information source available as end-users can take that data and compile it to utilize it to its fullest.
"If we do it right a lot of these solutions are fairly simple and easy to adopt, and the value they bring is almost immediate," said Anetsberger.
Company info
6737 West Washington Street, Suite 2400
Milwaukee, WI
US, 53214-5647

Website:
aem.org
Read more