Ditch Witch exhibits its largest all-terrain directional drill at The Utility Expo 2023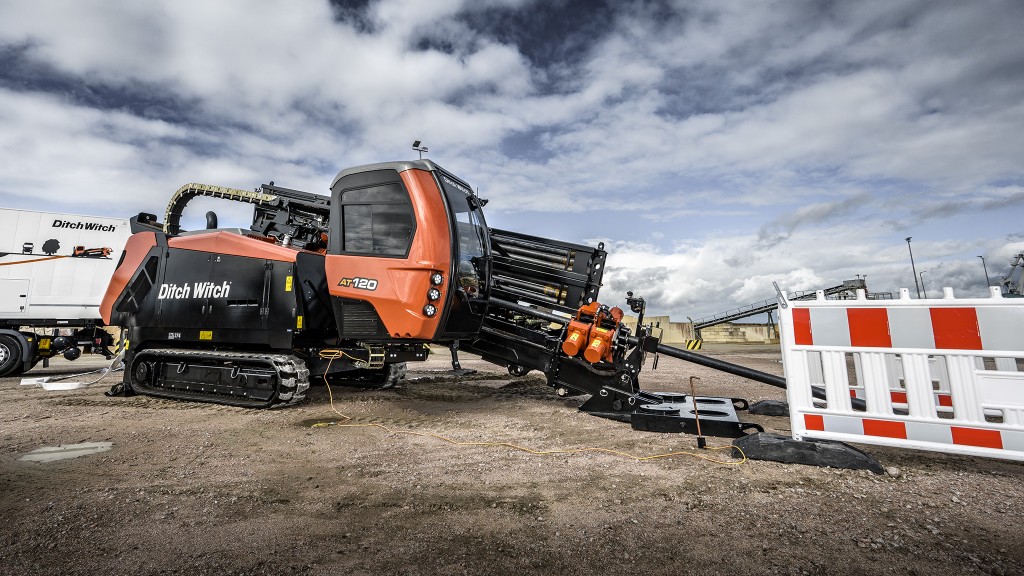 Ditch Witch is bringing its largest all-terrain directional drill to The Utility Expo.
Powered by a 280-hp Cummins Tier 4/Stage V diesel engine, the AT120 delivers 15,500 foot-pounds of rotational torque and 3,000 foot-pounds of inner rotational torque, a 50 percent increase over the AT120's predecessor. With 120,000 pounds of thrust and pullback, the drill can take on a wide variety of projects and more efficiently move through longer bores and larger diameter installations. A 20-foot end-to-end drill pipe on board helps operators put more pipe in the ground.
New technology enhancements include the Virtually Assisted Makeup and Breakout (VAM) solution, which helps make sure drill pipe and tooling are at the correct levels observed by the torque gauge. This technology removes problem spots often associated with floats and sensors. A multimode joystick also allows operators to set up the joystick controls to their own drilling style.
The AT120 offers a saver lock design that helps protect the drill pipe and drive system from wear and tear. An updated engine compartment and access panel design also give operators increased access to components that frequently need to be maintained, streamlining maintenance routines and drill serviceability.
Tooling for tough jobs
The AT120 allows operators to take advantage of the latest custom-designed tooling. This includes the durable Rockmaster housing that Ditch Witch designed specifically for its All-Terrain directional drills. The housing's laser-clad bearing hub and bearing pack allow for longer run times while minimizing maintenance requirements. When maintenance is needed, the bearing pack can be removed and replaced right in the field to help minimize downtime.
The single-pin lid retention system on the Rockmaster housing has five points of contact and optional screws to help protect electronics. Its tailpiece uses integrated teeth and optional nozzles to help break and move cuttings during pullback, which can decrease tailpiece wear from abrasive cuttings.
Along with the Rockmaster housing, the AT120 uses Rockmaster bits, which are engineered with premium bearing technology that uses high-performance components to extend bit life in hard rock conditions.
Another key tooling element available with the AT120 is All-Terrain pipe. Its pipe-within-a-pipe design uses a strong drive rod that turns inside an outer pipe. This allows the AT120 to transfer power to the cutting head more efficiently than other systems.
Users of Ditch Witch's other latest horizontal directional drills will recognize the AT120 when they see it at The Utility Expo. That's because Ditch Witch uses a common design across its drills to enhance operator comfort and ease of use, and to streamline training, all of which can help operators stay productive and efficient on the job.
Related Articles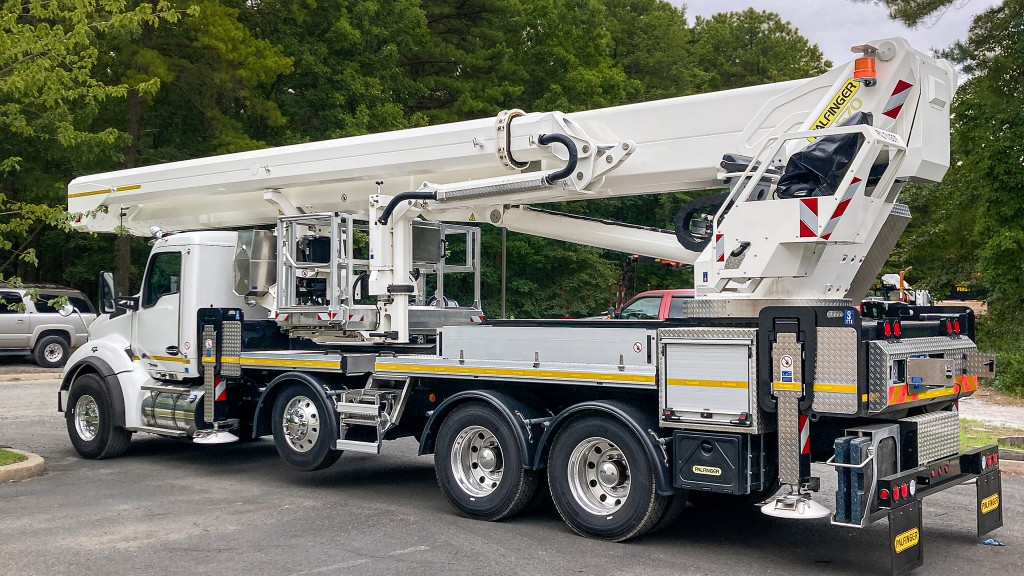 Palfinger to display Aerial Lift Platforms, including eDrive machines, at The Utility Expo 2023