Rockster's closed-circuit impact crusher plays role in sustainable C&D waste processing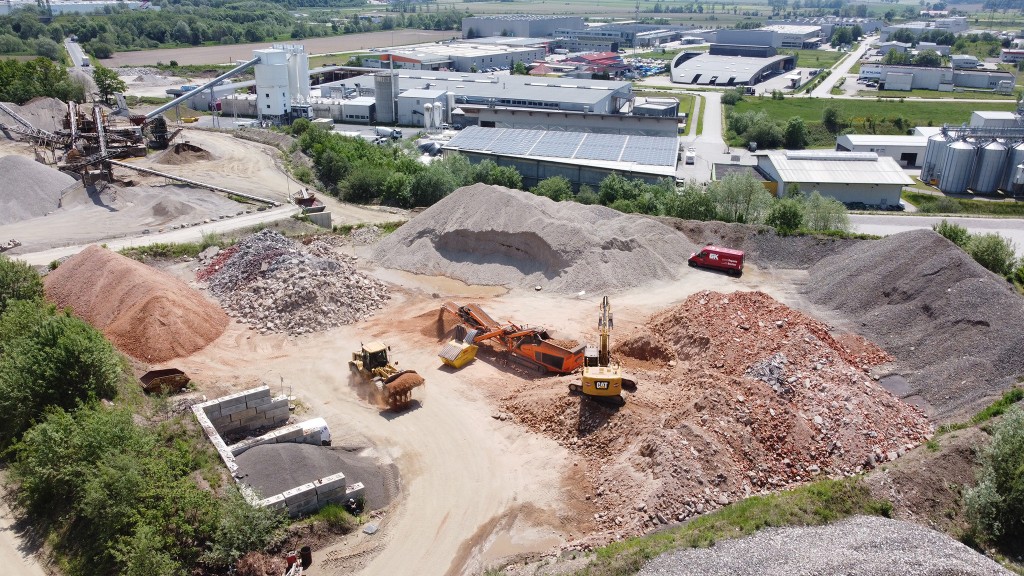 GK-Baurestmassen, a key player in the Austrian waste disposal and recycling landscape, has been searching for a crushing plant to handle its needs for some time. After renting several machines, it has purchased a crusher from Rockster to provide a flexible and powerful all-in-one crushing solution.
A long-established company on the Austrian scene, GK provides construction waste landfill, soil excavation landfill, and C&D recycling services. Its expertise ranges from processing of various construction waste products and excavated soil to the production of quality-assured recycling building materials. That goal is supported by the Rockster R1000S closed-circuit impact crusher. This tracked mobile machine provides high-quality recycling of C&D waste, making it easier for GK to emphasize the sustainable use of resources.
GK Managing Director Oskar Preinig said "The decision to go with the Rockster R1000S was based on its hydrostatic drive and the highly effective closed-circuit crushing system. The weight/throughput balance played a central role in our choice, and the decision was an easy one."
The R1000S is equipped with a range of features that ensure high quality, clean final products. These include a powerful circular vibrating screen, a double-functional return belt, a hydraulically height-adjustable magnetic separator, and an air blower for effectively removing light non-minerals like paper, wood, Styrofoam, or plastic from the final crushed material. This is complemented by a belt scale with two measuring points.
Powered by a 340 hp Cat Stage V 9.3 engine in combination with a hydrostatic drive system, the Rockster R1000S delivers consistent and continuous power to efficiently process material that can then be used in various areas such as substructure, cement, or brick production. The 35.5-ton machine is 2.83 metres wide and 3.20 metres tall, with a length of 14 metres, making it easy to move.
Maintenance is easy on the R1000S. A large engine compartment is very accessible for service technicians. The main discharge belt folds out hydraulically, allowing the operator to easily inspect the screen and remove ferrous debris. Screen mesh can be replaced in less than 10 minutes.
"Daily operation with the R1000S is extremely uncomplicated. Operating Rockster crusher is intuitive, and all the necessary control elements can be conveniently set using a radio remote control," described Markus Silly, GK machine operator. "Changing or cleaning the screen is done quickly, which makes my work more efficient and easier."