Pettibone pipe and pole handler utilizes overhead lift arm design to boost operator visibility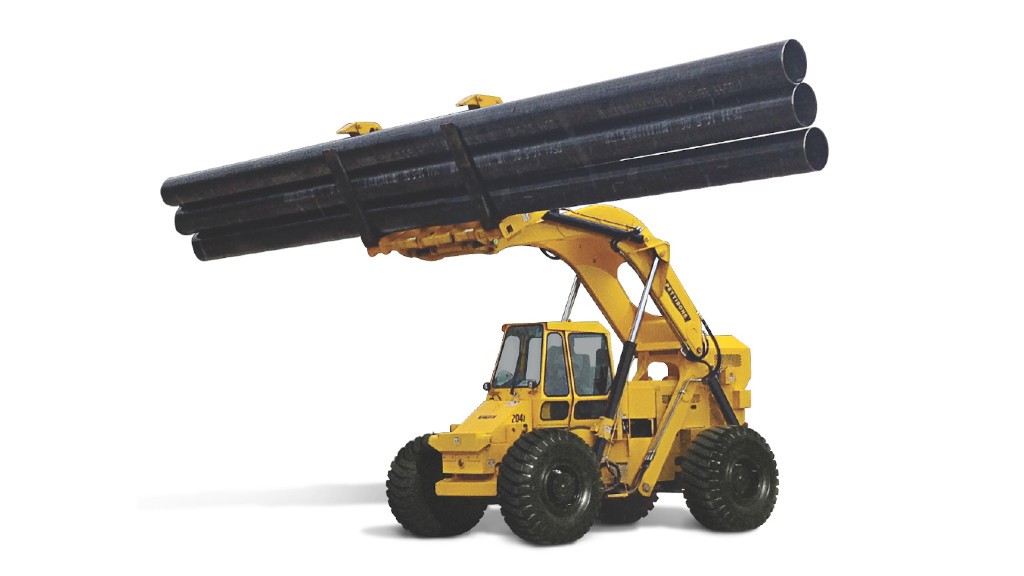 Pettibone's Cary-Lift 204i pipe and pole handler is built to deliver numerous safety and performance benefits.
The Cary-Lift 204i features an overhead lift arm design, giving the operator full front visibility when lifting or transporting loads – a sharp contrast to the lift arms on wheel loaders, which are located directly in front of the vehicle. Additionally, Cary-Lift forks are capable of tilting down 90 degrees for specialized lifting tasks.
The 204i is powered by a 200-horsepower Cummins QSB6.7 Tier 4 diesel engine. The machine provides a maximum load capacity of 20,000 pounds and a max lift height of 16 feet. It offers four-wheel drive with two-wheel, four-wheel, and crab hydraulic power steering modes. Unlike forward-reaching articulated loaders, the Cary-Lift's steel frame design allows it to take full loads into sharp turns without sacrificing load capacity or stability.
A standard feature for the Cary-Lift 204i is X-Command, a Pettibone telematics program that offers real-time access to machine data, saving time, money, and hassle for equipment owners and maintenance technicians.