Manitou skid-steer loader specs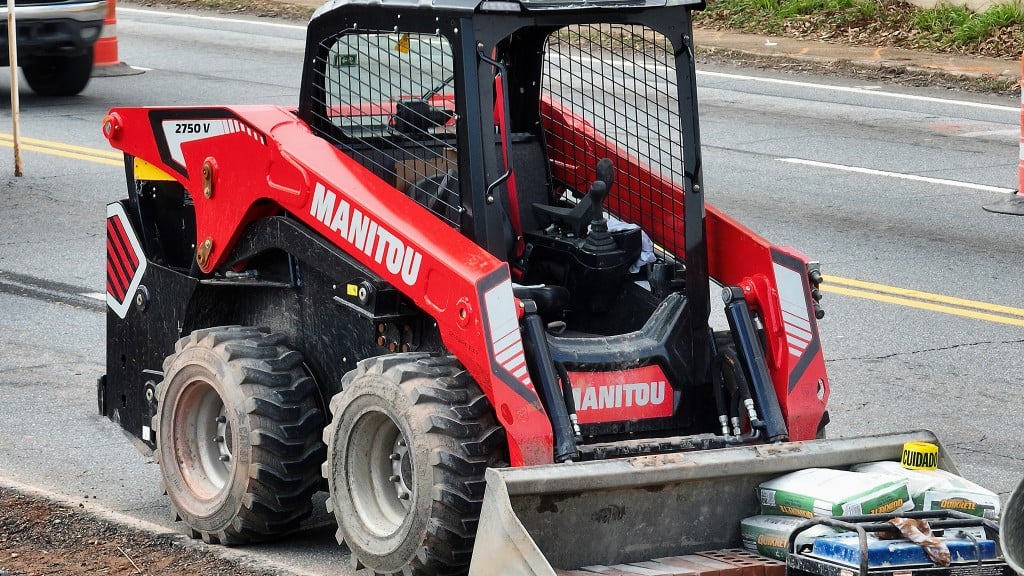 Three new Manitou skid-steer loaders, the 2100 V, 2300 V, and the 2750 V, deliver improvements in safety, comfort, productivity, simplicity, and serviceability over previous Manitou models. All models are vertical lift and feature a new lift arm design meant to improve visibility. The operator experience has also been improved with an update on Manitou's folding door, and the new cab further improves visibility with a new window and roof design. Breakout forces and tank capacities are increased, all with a focus on lower total cost of ownership.
Featured: 2750 V
The Manitou 2750 V is an 8,320-pound skid steer with a rated operating capacity of 2,750 pounds (rated at 35 percent tipping load). It features a 72-hp engine and is available with both standard (26 gpm @ 3,475 psi) and optional high-flow hydraulics (33.3 gpm @ 3,325 psi).