App provides Liebherr earthmoving machine details, contacts, news, and more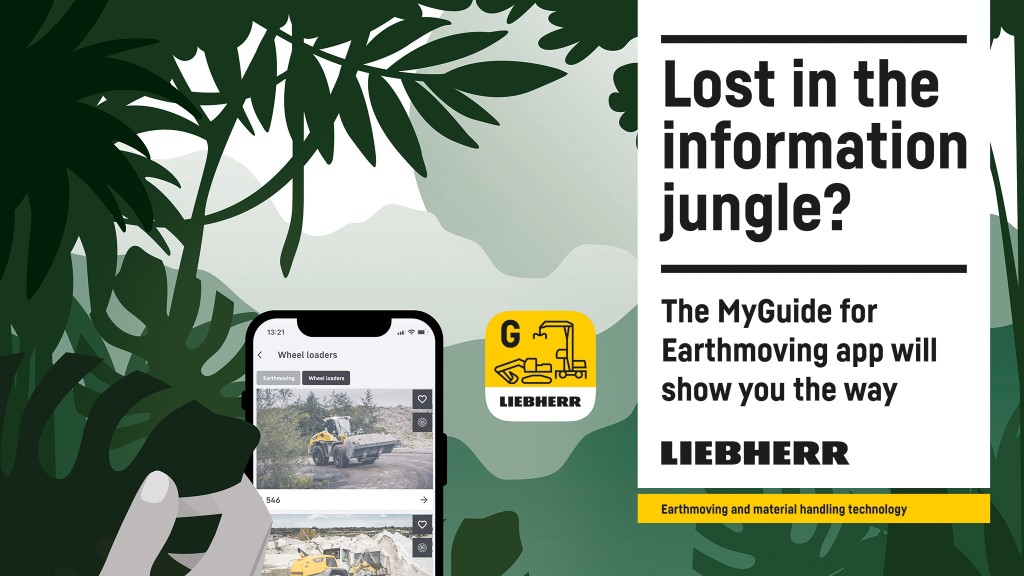 MyGuide for Earthmoving, a new app from Liebherr targeted at customers and machine operators as well as construction machinery enthusiasts and fans, bundles product information and news from the earthmoving and material handling segments. Users can access relevant topics quickly, easily, and at any time using a smartphone or tablet.
Available free of charge from Apple and Android stores for smartphone and tablet devices, MyGuide for Earthmoving is initially available in Germany, Austria, Switzerland, and France.
The app features direct links to sales, as well as a personal area displaying favourite products and comparisons. It also integrates Liebherr's Earthmoving Configurator, allowing operators to create, save, and manage configurations of their desired machines.
One highlight of the app is the Liebherr news section, which shares press releases and news discussing new machines and equipment, application reports, and other topics related to such areas as digitalization, alternative drives, and trade shows.
Users can set up a personal dashboard that allows them to see their recent activities, such as news stories, favourite products, and other features. A "latest products" section displays new machines in respective product groups.
Liebherr's entire product range in the user's country can be viewed through MyGuide for Earthmoving. All product types are displayed in file form, and with a picture, all divided into earthmoving and product handling and sorted by product line. A search function makes it possible to pull up a specific machine.
Each model is presented with a description, photos, and relevant technical data. Brochures and videos related to the machines are also available.
Built into the app is Liebherr's Earthmoving Configurator, allowing users to put together a machine tailored to their individual requirements. Users can launch the configurator, build a machine based on those available in the user's country, and save the configurations on their device.
Direct contact to Liebherr sales and service partners is also available. Users can find the nearest location, or make contact by email or phone as they require - and save the contracts on their mobile device for later use.
Related Articles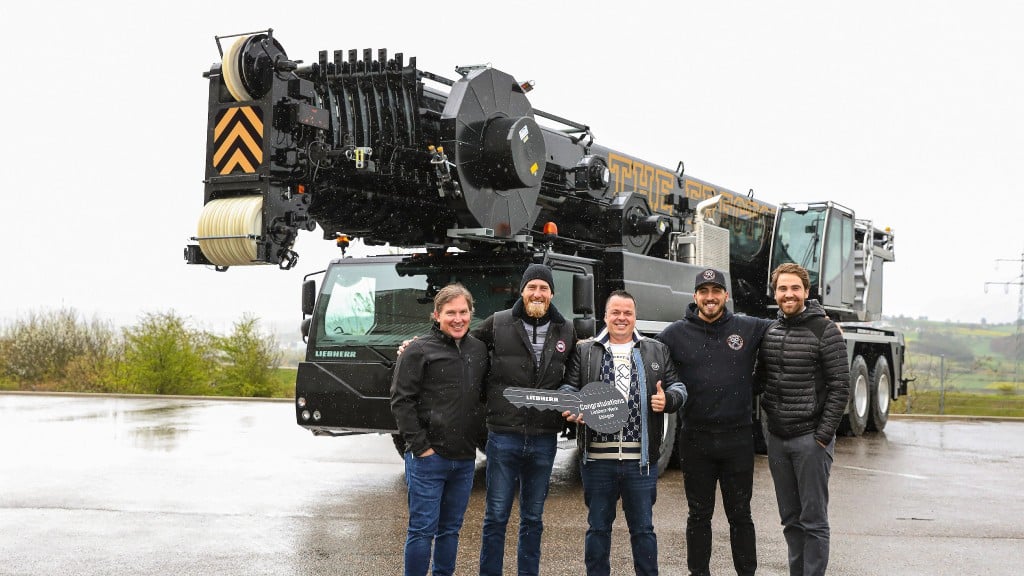 Southern Ontario rental company adds 300-tonne Liebherr mobile crane to its fleet