Komatsu demos cutting-edge underwater electric construction robots of the future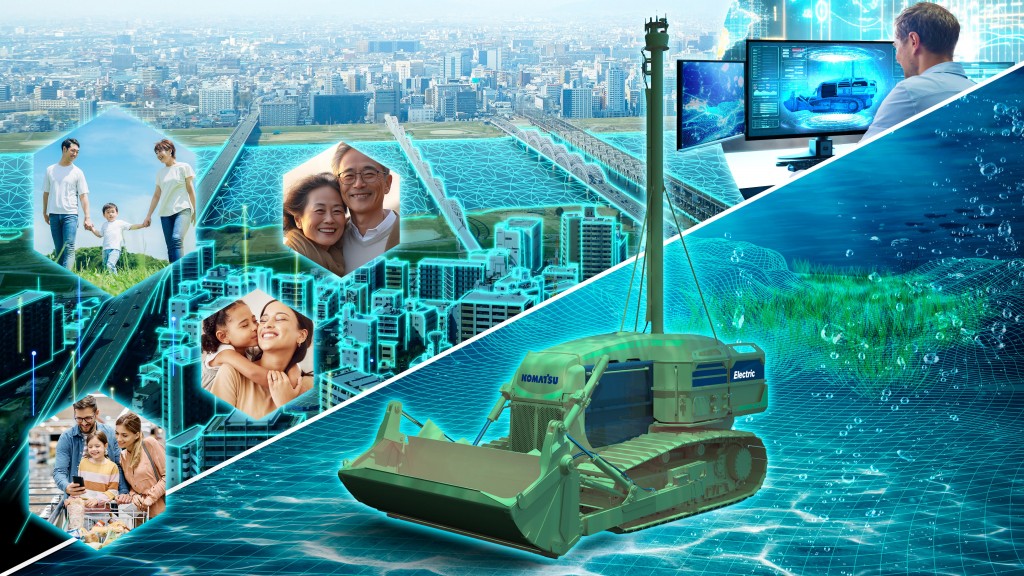 Komatsu is teaming with one of its long-term construction partners to present "Underwater Construction of the Future" as part of the Future Life Expo: Future City, a showcase project at Expo 2025 in Osaka, Japan. The presentation will feature cutting-edge technologies like super remote control, unmanned construction, and underwater electric drive.
Komatsu developed the radio-controlled amphibious bulldozer in 1971 and has sold 36 units in Japan and overseas. Asunaro Aoki Construction owns all five of the units still in operation today and has completed more than 1,200 underwater construction projects, including post-disaster reconstruction after the Great East Japan Earthquake.
In recent years, there has been a growing need for construction work at the water's edge and in shallow water areas as part of disaster prevention and recovery. With more severe and frequent disasters due to climate change, and the potential for other disasters such as earthquakes, new technologies are required. In addition, the construction industry has a shortage of skilled workers due to the declining birthrate and aging population.
To solve these issues, the two companies are working together to demonstrate underwater electric construction robots that can be operated at depths of up to 50 metres without skilled techniques through automatic control and ICT functions. The two companies are also striving for "underwater construction of the future," a solution that enables ultra-remote operation of underwater construction robots from a safe and comfortable office, based on a construction plan optimized by AI analysis, combining 3D survey, design, and construction data with big data, such as weather data and construction history.
Komatsu and Asunaro Aoki Construction will introduce this "underwater construction of the future" at Expo 2025. The two companies are confident that the underwater construction of the future, with its reduced workforce, greater efficiency, and improved safety, will revolutionize conventional construction work, enabling anyone to play an active role and realize faster construction work.