How utility workers can keep cool in the summer heat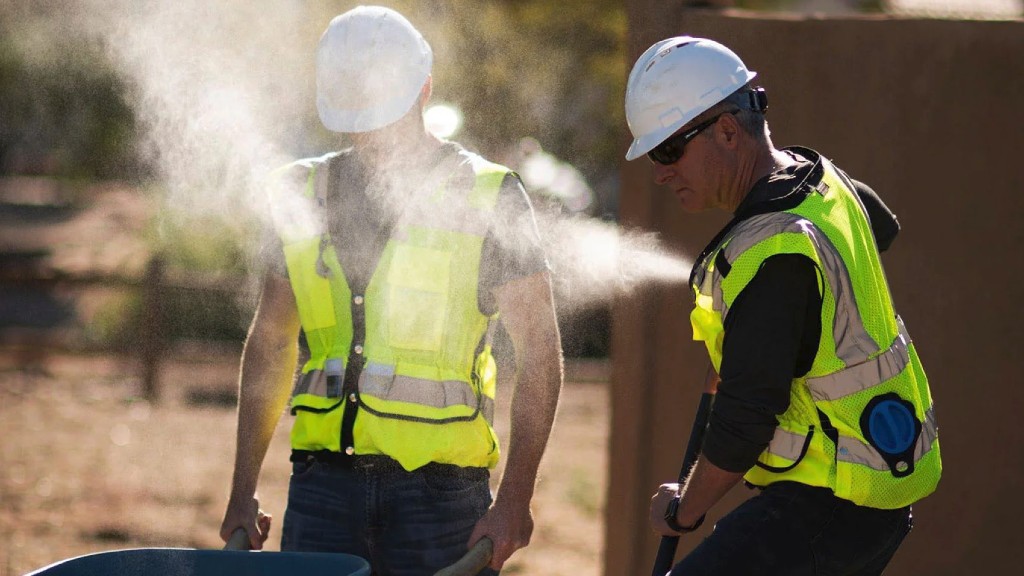 Whether working in the air, on the ground, or in a trench, it's not easy for utility workers to escape the summer heat. The best they can do is learn how to manage it, which requires the right planning, practices, and products that can be found at The Utility Expo 2023, in Louisville, K.Y.
OSHA offers some basic tips workers can follow:
Take rest breaks in the shade
Drink plenty of water, at least one cup every 20 minutes
Wear light-coloured, loose-fitting, breathable clothing (if possible)
OSHA says employers also play a role in helping their workers manage extreme heat. Companies must provide an adequate amount of drinking water and must allow for adequate rest periods.
Companies are also encouraged to develop a heat illness prevention plan that includes several components. For starters, companies should consider adopting various work practices during periods of extreme heat. Workers are reminded to be aware of their limitations and how they are feeling throughout the day. Employees are also reminded to look out for one another, watching for signs of heat stress and making sure safety protocols like rest periods are being followed.
When practical, companies could also consider certain job site controls that can help keep utility workers cool. Things like fans and misting fans, reflective shields, and air-conditioned equipment can prove to be very wise investments in employee safety, productivity, and morale.
Moisture-wicking clothing can also help utility workers. This type of technology pulls moisture off of the skin and through the garment where it can dissipate. This helps keep workers cool because moisture left in a garment can block heat from escaping.
PPE is another employer consideration. Certain PPE and protective workwear are mandatory for a utility worker, but any little design feature that can help utility workers beat the heat can go a long way. When possible, look for items that are breathable and reflective. There are also wearable PPE items designed to help protect against heat exposure. These "personal cooling systems" include things like water-cooled garments and cooling vests. Some of these items can be worn while working, and for sure during mandatory rest periods to help workers cool down and refresh.
7 solutions that can help utility workers beat the heat
EZ-Cool evaporative cooling vests
These vests provide 5 to 10 hours of cooling relief per activation. To activate, simply soak in water for one to two minutes, and gently squeeze out the excess water. The EZ-Cool can then cool the body 15 to 20 degrees from the ambient temperature. Made of a comfortable quilted nylon outer shell with an inner cooling fabric and water-repellent liner, this vest self-dries after use for safe storage. It's also machine-washable if it starts looking grungy.
ExtremeMist's misting vest
This misting vest is a Class 2 hi-vis vest that keeps utility workers safe, cool, and comfortable. This vest's personal cooling system includes a pump, misting hose, and wireless remote that make it easy to adjust settings and maintain the perfect level of misting on the job. The one-litre reservoir can be refilled without ever having to remove the vest, making it easy to keep on misting – and working – in the heat.
Radians Arctic Radwear headbands
These headbands get soaked in water for two to three minutes and then provide cooling relief for up to five hours. For added comfort, the unique stretch-fit spandex design allows the band to move with the body, enhancing blood circulation to help keep utility workers cooler.
OccuNomix HyperKewl Plus hard hat pads
These hard hat pads provide 5 to 10 hours of cooling relief, right where a utility worker wants to feel that relief the most. They are easy to attach, activate, and reuse. Plus, the fabric helps provide uniform cooling. The attached shade provides the added benefit of protecting the neck from the sun.
Milwaukee's M18 job site fan
Milwaukee's fan is battery-powered, so it's easy to fire up anywhere on the job site when it's time to take a break and cool down. A fully charged battery can provide up to 17 hours of runtime on low. Plus, the 40-foot airflow, adjustable head, and multiple hanging orientations give workers the opportunity to fan themselves while performing certain tasks.
Lakeland's FR long-sleeve knit crew shirt
Lakeland's long-sleeve shirt features optimized moisture management technology that moves and spreads moisture faster when drying. That helps keep utility workers feel cooler and more comfortable. To help workers feel even better on the job, there are no seams on top of the shoulder or under the arms, which also reduces the chance of chafing during hot weather.
Coleman's Chiller water jug
This water jug is a handy one-gallon solution utility workers can keep nearby, helping them keep up with the recommended eight ounces of fluid for every 15 to 20 minutes of work. Coleman's TempLock insulation helps keep things nice and cold. The flip-top spout makes dispensing easy, and the leakproof design helps ensure that none of the water goes to waste.
Related Articles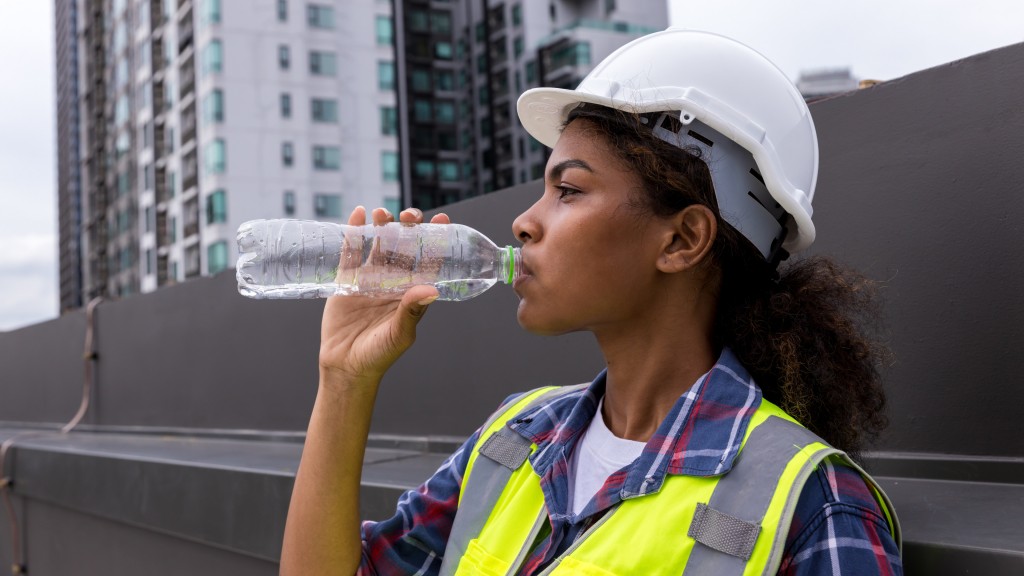 Dehydration is more than a health concern – it's a safety hazard for everyone on the job site