Aljon and AFEX Fire Suppression Systems partnership promotes landfill compactor safety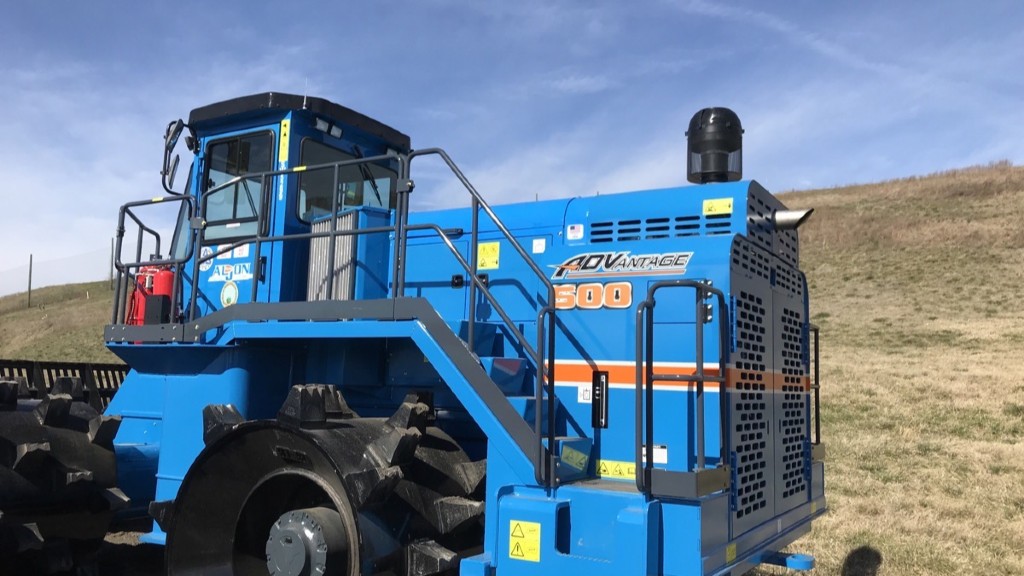 AFEX Fire Suppression Systems has partnered with Aljon Series by C&C Manufacturing to supply fire suppression systems as an option for clients when purchasing a landfill compactor.
Based out of Ottumwa, Iowa, Aljon is a manufacturer of compactors, scrap processing equipment, and snow removal machines. The company has been supplying equipment globally for 60 years.
Fire safety is a top priority in landfills
Aljon realized an opportunity to address a common hazard - equipment fires. Mobile equipment in the waste industry operates under conditions ripe for a fire hazard. Hydraulic oil leaks and trash accumulation are common in a landfill environment and can quickly cause a fire, putting the operator, equipment, and operation in danger. With this in mind, Aljon decided to bring on fire suppression systems as an offering alongside their compactors to provide their clients with a total solution for their operations.
"About 90 percent of our end users prefer to protect their investments with fire suppression due to the high risk of fire in the landfill application," says Greg Shockley, Aljon's division sales and product manager in the solid waste division. "Safety is everyone's top priority, and having a fire suppression system on our machines provides a much safer product for the operator, as well as the overall landfill operation."
Suppression systems to address fire risks
Aljon wanted to partner with a fire suppression system manufacturer but required certain criteria to be met before moving forward. The company sought a supplier with a quality product, a strong after-sales support platform, and experience in the landfill sector. After reviewing their options, Aljon decided to partner with AFEX Fire Suppression Systems.
"AFEX was clearly the right partner for us," says Shockley. "They met all the criteria we were looking for, and the fact that AFEX specializes in supplying fire suppression for heavy-duty mobile equipment also made it clear they were the right choice."
With the partnership secured, the team at AFEX began discussions with Aljon to address the specific fire risks of their landfill compactors. AFEX technicians conducted a fire risk assessment to identify potential fire hazards on each of the three Aljon compactor models. With the results of the assessment, coupled with the known fire risks of mobile equipment in landfill environments, AFEX recommended a dual agent fire suppression system to protect Aljon's compactors. Dual agent systems combine the benefits of a dry chemical powder and liquid agents to target hot surfaces for fast cooling and protection against fire re-ignition.
A strong partnership
AFEX made it a priority to collaborate with Aljon to help create an efficient ordering and installation process. AFEX invested in developing an installation manual specific to the Aljon compactor, providing precise guidelines and images to facilitate installations. The Aljon and AFEX team also continue to meet regularly to discuss opportunities for improvement.