Momentum boosts LiuGong to continue growth through end of 2023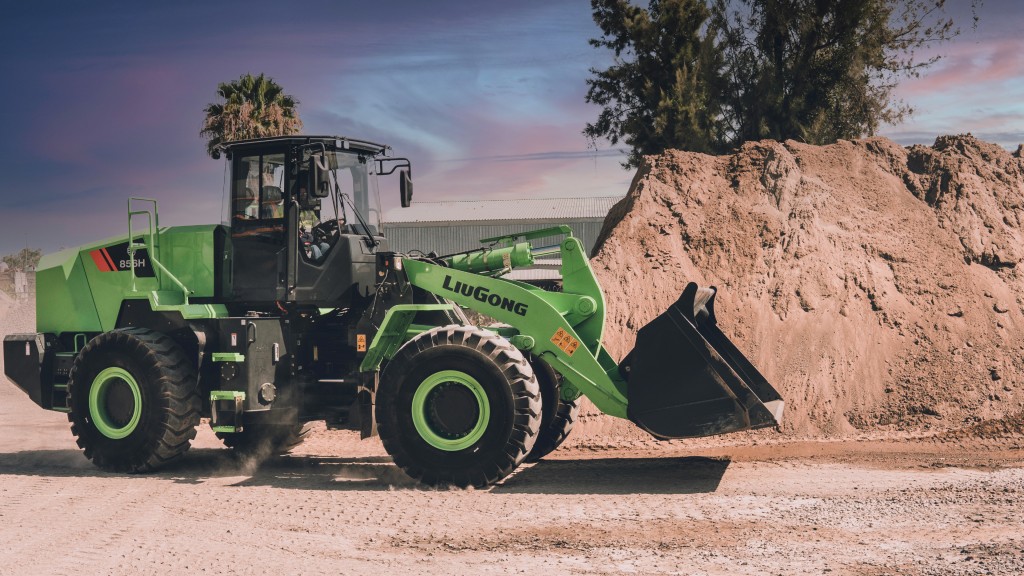 As the second half of 2023 begins, LiuGong has continued to build upon its status as a growing construction brand in North America.
LiuGong says that the first half of this year has produced strong results, thanks to a successful CONEXPO/CON-AGG 2023 and the growth in its material handling division alongside its construction equipment products.
Highlights of 2023
LiuGong has reported $3.932 billion in construction equipment (CE) sales in 2022. This number is quite close to its 2021 sales numbers of $4.055 billion and continues the trend of LiuGong sales growth over the last several years.
"I think we have uniquely been a beneficiary of some of the supply chain challenges in our industry over the last two to three years," says Andrew Ryan, president of LiuGong North America. "When we were in times of tight supply, and whether it was a dealer organization or an end customer needed to find equipment to get the job done, we stood up with availability and we stood up with quality machines. Once the customer or the dealer gave them a chance, they came back really impressed."
Ryan says that the growth over the time since the 2020 CONEXPO/CON-AGG show has been staggering.
"From 2020 to 2021, our business grew by 90 percent," says Ryan. "From 2021 to 2022, our business grew by 75 percent, and we expect our business will grow at least by 50 percent this year and more likely by 75 percent as we continue to add more dealer partners and get more of those repeat purchases from our customers."
LiuGong says that significant investments in the material handling side of its business are also paying dividends.
"LiuGong as a corporation made big investments and commitment to be in the forklift in material handling business," Ryan says. "We invested more than $100 million in factory automation in our plant in China, and commensurately we've invested to build a team to help grow the business in North America.
"With our new leadership group for the material handling business, we've grown the business more than 10 times. We're very excited about the growth of that business, and we expect long term that it's going to be between 40 and 50 percent of the total business that we do in North America."
LiuGong's new leadership team
LiuGong has enhanced its leadership team in the second half of the year to keep up with that growth.
Mike Zhou, product manager of wheel loaders, will transition into a newly established position as product manager of battery electric vehicles. The battery electric 856H-E MAX wheel loader debuted to the North American market at the 2023 CONEXPO/CON-AGG show with the first machine sold to the Los Angeles County Sanitation Districts.
Andrew Dargatz joins the LiuGong team as Zhou's replacement as product manager of wheel loaders. Dargatz has an extensive resume within the construction equipment industry with more than 15 years of experience.
Both Zhou and Dargatz have already started operating in their new roles and report to Chris Saucedo, senior vice president of strategy and customer solutions at LiuGong North America.
The LiuGong marketing team has also added Stephanie Gonzales as channel marketing manager. Gonzales has a marketing and brand management background, including a decade working with a major automotive OEM.
LiuGong's upcoming opportunities
LiuGong has several either expanded or new growth opportunities in the second half of 2023 and is looking ahead to 2024.
LiuGong was recently awarded a Sourcewell contract in the "Heavy Construction Equipment" category. This multi-year contract allows government and education entities in the United States and Canada to procure equipment and services.
The company is set to expand its range of battery electric vehicle models, with more wheel loader models anticipated in the North American market. Beyond wheel loaders, LiuGong has developed electric excavators, forklifts and other products for different markets with the intent to bring more to North America. These two may go together as emissions footprints are being closely scrutinized and opening the window for a range of new products to enter fleets, Ryan explained.
"We're seeing demand from a couple of very important segments," Ryan says. "First and foremost, our friends in the cement and quarrying aggregates industry are facing a lot of pressure from both shareholders and senior managers and social organizations to reduce their emissions footprint.
"The cement industry is documented to account for about 15 percent of global emissions. So their urgency to make their operation zero emissions is quite high, and they're looking to LiuGong to be a partner in that effort and help them achieve those goals.
"Secondarily, governments around the world are changing regulations and offering lots of incentives to encourage investment in electric machinery.
"It will be some time before the industry adopts this technology completely and at a scale level. But we're very well-positioned at LiuGong for the segment of customers that needs these products and wants these products."
Related Articles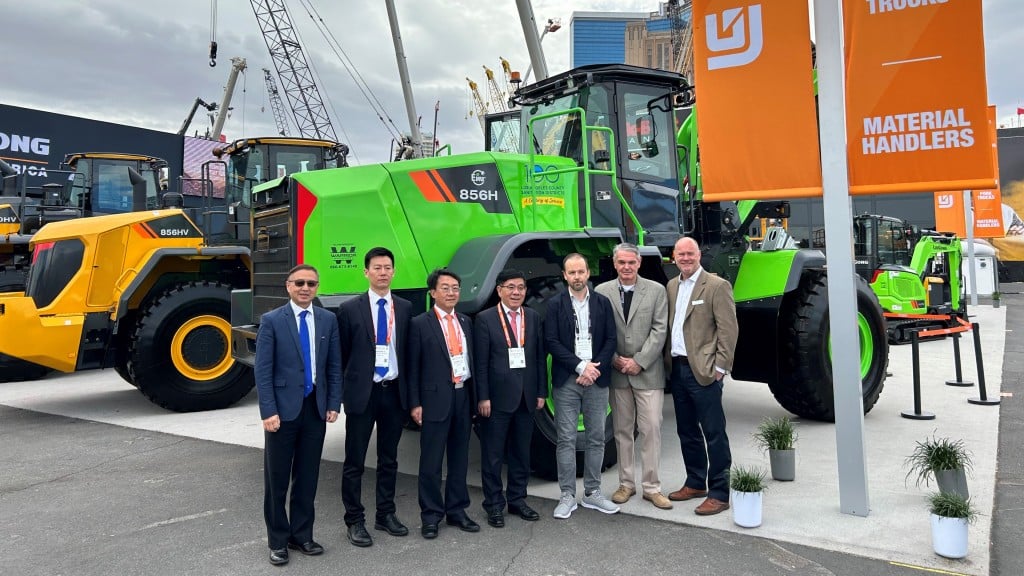 Los Angeles County Sanitation Districts purchases LiuGong electric wheel loader