United Rentals white paper outlines benefits of hybrid power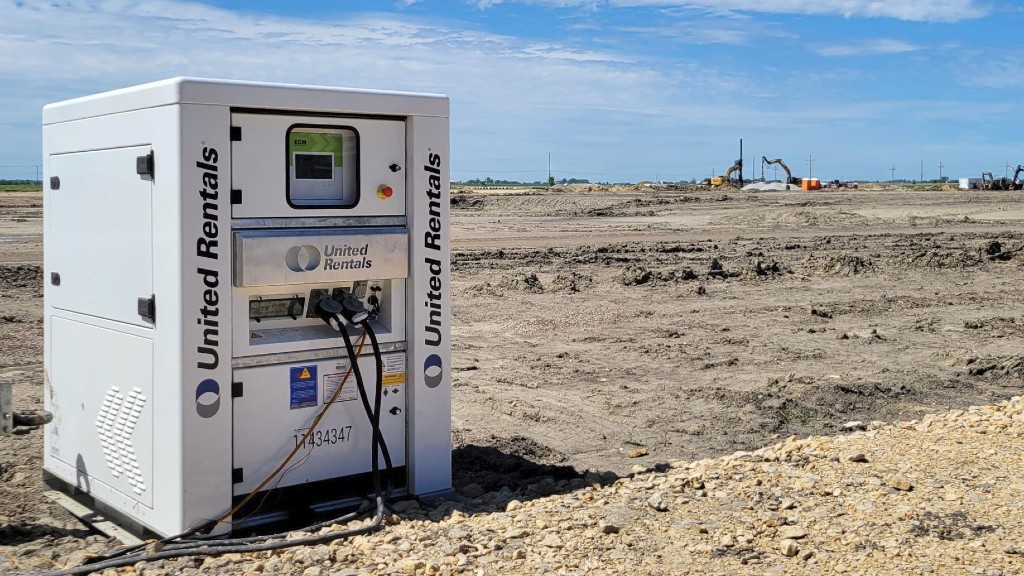 United Rentals, Inc. has outlined ways contractors can create more efficient and sustainable job sites by utilizing hybrid power. Battery energy storage systems (BESS) are one of the best ways to utilize portable power because they store energy from an energy source such as a power grid or a generator.
United Rentals has released a white paper, Hybrid Power Solutions: The Future of Portable Power, that explores strategies for pairing a BESS with a power generator. When a BESS is paired with a power generator, the generator recharges the BESS batteries as the system runs. In low-load situations, the BESS shuts off the generator and carries the load on its own until the demand for energy increases again and the BESS instructs the generator to turn on.
"Hybrid power solutions can help companies by supplying the power they need for productivity and safety in a way that lowers operations costs and emissions," said Dan Gribbell, PHVAC region sales and marketing director at United Rentals. "United Rentals can help companies leverage a hybrid power solution that addresses their specific power requirements, including hydrogen or propane generators used with a BESS or on their own, so their businesses stay agile and responsive."
In a recent project, a large construction contractor reduced costs by 34 percent and reduced generator runtime by two-thirds.
Hybrid power benefits
A BESS provides power and energy reliability for job sites. The high-density lithium battery system is charged by electricity from a power source. It can provide remote site power, charge electric vehicles, tools and other equipment, deliver emergency backup, and more.
When a BESS is integrated with a generator, the generator runs only when the load is high or the stored energy is nearly depleted, which can reduce fuel consumption by as much as 80 percent. When the generator is off, BESS batteries supply emissions-free power. Using batteries to power equipment can decrease job site noise levels by up to 90 percent compared to traditional generator-only approaches.
Hybrid power solutions can also reduce ongoing maintenance costs. Battery systems require less maintenance than generators, and generators need less maintenance when runtime is reduced. Minimizing generator wear and tear leads to longer service intervals, lower consumption of oil and filters by fossil fuel-powered generators, and lengthier equipment lifespans.