Charging solution provider Portable Electric achieves B Corporation certification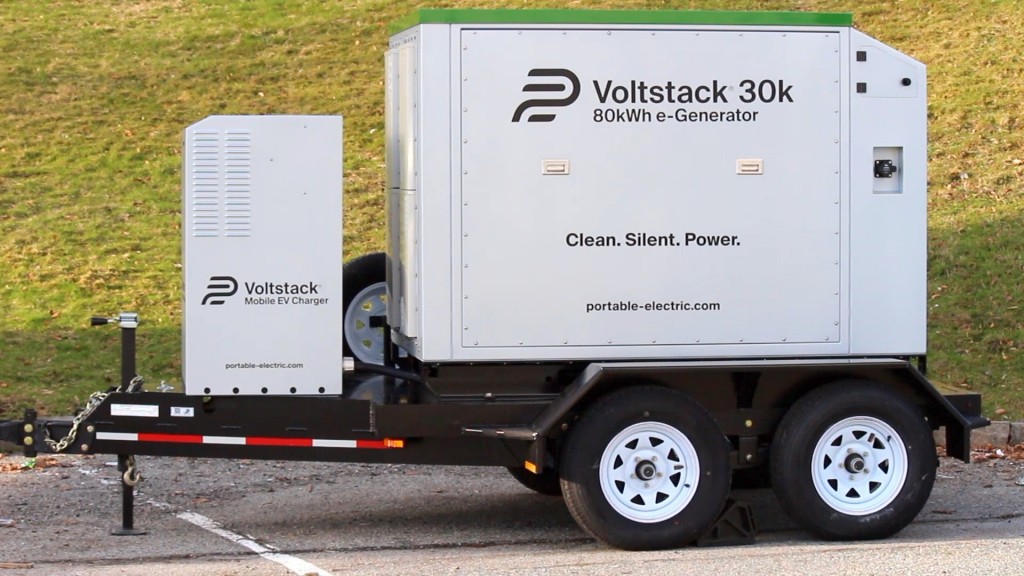 Portable Electric has officially become a certified B Corporation. This certification helps to solidify Portable Electric's commitment to sustainable business practices and responsible environmental stewardship. Portable Electric has partnered with Volvo Construction Equipment to provide emission-free mobile charging solutions for battery-powered equipment through Volvo's dealer network.
Portable Electric's Voltstack ecosystem, which is comprised of silent, emission-free, off-grid portable and mobile battery electric energy systems, is capable of charging Volvo's ECR25 excavator, the L20 and L25 wheel loaders, and any other electric construction equipment.
B Corporations are businesses that meet the highest standards of verified social and environmental performance, transparency, and legal accountability. They are part of a global movement of companies using business as a force for good. Portable Electric's achievement of B Corporation certification reflects its dedication to clean energy solutions.
"We are thrilled to be recognized as a B Corp certified company," said Keith Marett, CEO at Portable Electric. "This achievement highlights our unwavering commitment to driving positive change in the cleantech and mobile power industry. We firmly believe that sustainability and responsible business practices are the keys to a brighter future, and achieving B Corp certification is a testament to our dedication."