Volvo CE agrees to 20-year solar power deal at its South Korea production facility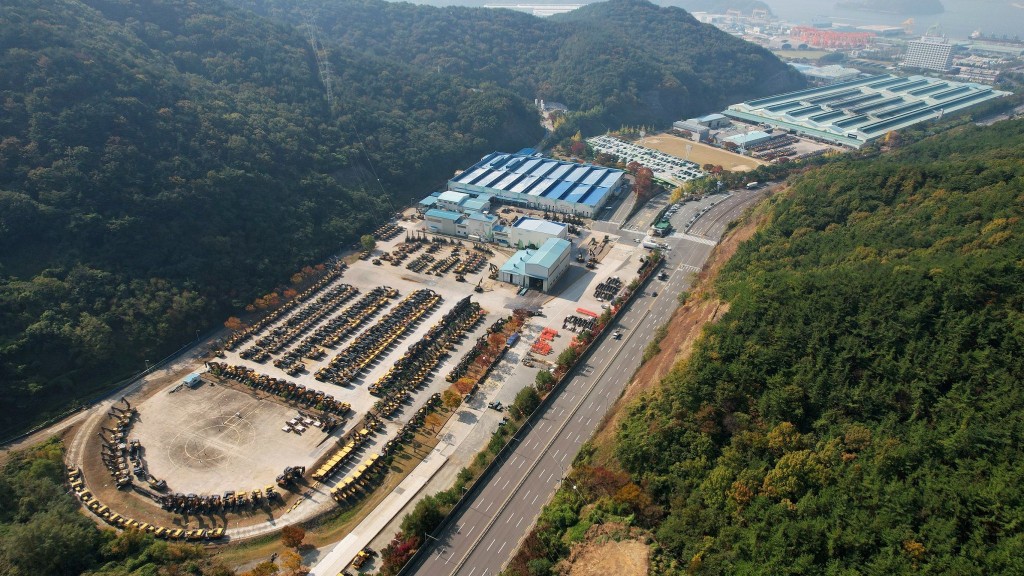 Volvo CE has signed a purchase agreement with LS Electric for the implementation of solar panels and a factory energy management solution (FEMS) at its Changwon facility in South Korea. Volvo CE has committed to buy green electricity for a span of 20 years – from 2024 to 2043. The agreement is expected to provide approximately 55 GWh of renewable energy a year.
This will enable Volvo CE in Korea to reduce around 21,000 tons of CO2 emissions annually, the equivalent of planting 1.5 million pine trees or saving about 10 million litres of petroleum from a thermal power plant. The facility is expected to be running 100 percent renewable energy by 2026.
Volvo CE says that renewable energy provision is an important part of its global Science Based Targets commitment, which targets net zero value chain greenhouse gas emissions by 2040, with significant reductions as early as 2030. The company's interim 2030 goals are to not only achieve a 30 percent reduction in carbon emissions across the use of its products through its electrification roadmap but to cut emissions in half across its own operations, facilities, and manufacturing processes.
Volvo CE decarbonizing
"We are dedicated to sustainable growth and establishing pioneering partnerships to help accelerate that growth," adds Andrew Knight, head of excavator strategy and managing director at Volvo CE Korea. "With this agreement, Volvo CE aims to transition all electric consumption to renewable energy at the Changwon plant."
The Changwon facility is the company's biggest excavator production site and also specializes in the manufacturing of demolition equipment and pipelayers, as well as having its own research and development department.
As well as this investment, it has already begun to introduce electric forklifts and automated guided vehicles (AGVs) into its operations, with plans also underway to gradually phase out the usage of kerosene for heating, starting in 2026, and implement a conversion to LNG fuel electric energy by 2028. Through these efforts, the facility has so far achieved a saving of 10,616 MWh of total energy consumption at the Changwon Plant and a 20 percent increase in energy efficiency since 2014.
Volvo CE in Korea plans to ensure a stable supply of renewable energy by establishing its own power grid and entering into a direct power purchase agreement (PPA) with LS Electric, enabling it to procure electricity from external power generation facilities.
Volvo Trucks Korea has also partnered with LS Electric for the procurement of solar energy to supply the Dongtan, Gimhae, and Incheon offices in South Korea.