Sustainably built, 3D-printed homes constructed at Texas community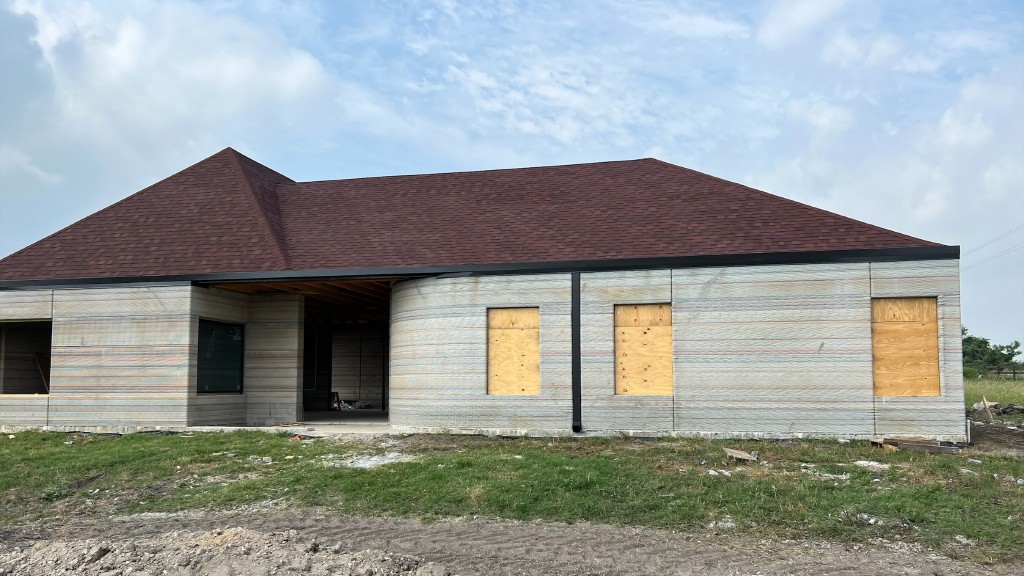 Eco Material Technologies and Hive 3D have unveiled 3D-printed homes utilizing near-zero carbon emission cement as part of a collection of homes ranging from 400 to 900 square feet. These homes range from studio, single-bedroom, and two-bedroom models. Houses built are part of The Casitas at The Halles housing project in Round Top, Texas.
The houses utilize Eco Material's near-zero carbon cement called PozzoCEM Vite. This cement offers a sustainable and cost-efficient material for houses in The Casitas at The Halles.
These new houses aren't the first time Hive 3D worked with Eco Material Technologies. Previously, Hive 3D successfully printed a 3,150 square-foot home using Eco Material's near-zero carbon cement at lower replacement levels. Eco Materials says that PozzoCEM Vite and PozzoSlag have been proven to enhance the strength, impermeability, and durability of concrete. PozzoSlag replaces 50 percent of the Portland cement in concrete and has been used in roads and bridges in Texas for over a decade.
Eco Materials says that the PozzCEM Vite used as part of the construction at The Casitas at The Halles is a source of green cement and can replace 100 percent of Portland cement in concrete, has 92 percent lower emissions, and sets much faster than Portland cement.
In addition to the environmental advantages of the material, Hive 3D and Eco Materials have worked together to create a system to mix Eco Material's cement with locally-sourced aggregates onsite using modified commercial mixing equipment. This allows Hive 3D to produce printable material at a fraction of the cost of other commercially available 3D printing mortars and build houses for significantly less than they could be built by traditional means.
"Hive 3D's commitment to building the first 100 percent cement replacement 3D printed homes aligns with our goal of transitioning the construction industry away from using materials that generate approximately eight percent of the world's carbon emissions each year," says Grant Quasha, CEO of Eco Material Technologies. "While we are known as the largest supplier of sustainable cement alternatives for large-scale infrastructure projects, we are proud to be able to work with forward-thinking innovators like the team at Hive 3D to provide residential solutions as well."
Hive 3D has worked with one of its technology partners, CyBe Construction, to develop a mobile, small-footprint construction printer and mixing system that can use Eco Material's sustainable cement.
Related Articles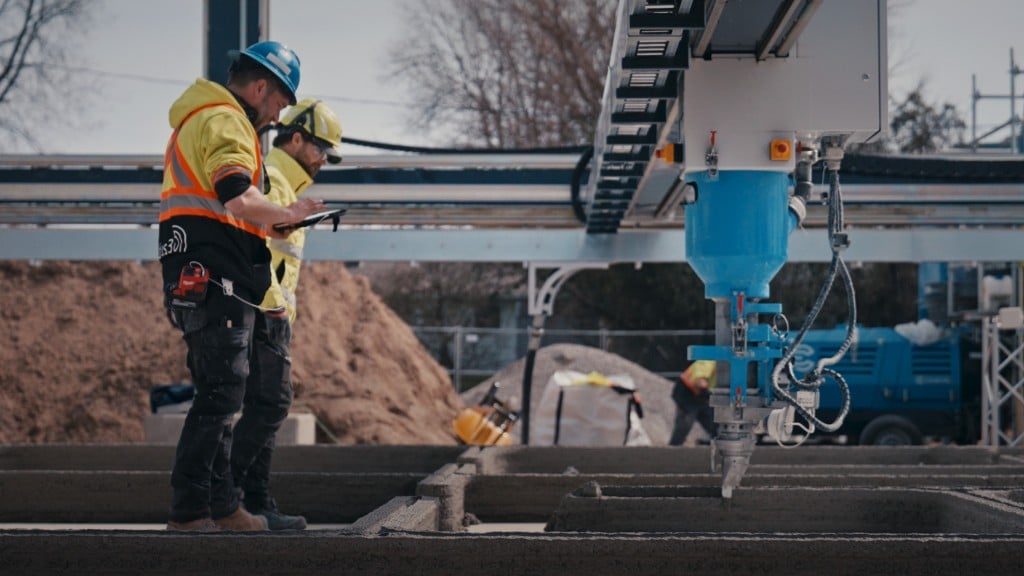 Cobod partners with Nidus3D to distribute 3D construction printing technology in Canada