Bobcat completes $5.3 million renovation at Wisconsin manufacturing facility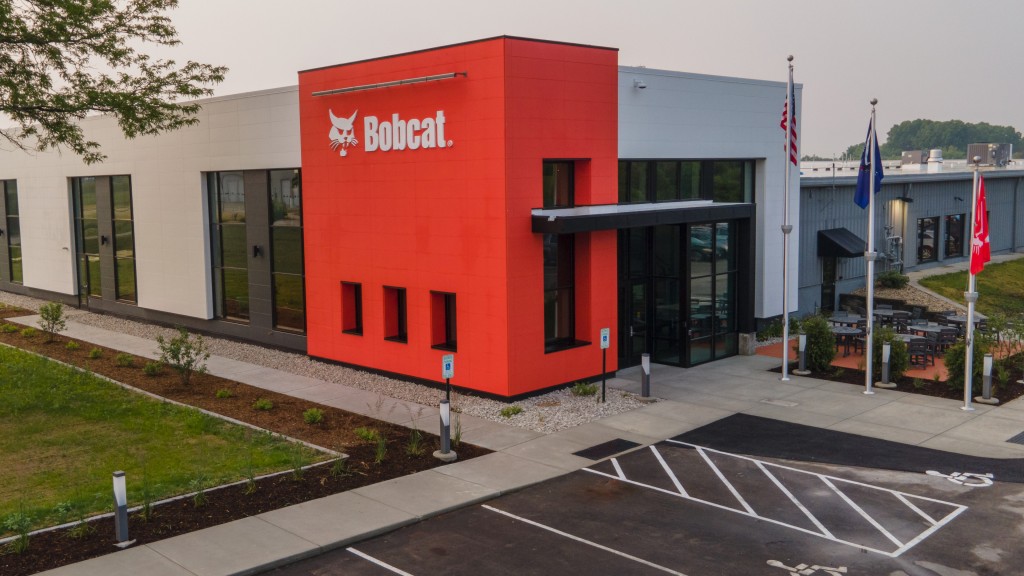 Bobcat Company has celebrated the completion of its $5.3 million renovation at its Johnson Creek, Wisconsin, location. The Johnson Creek facility manufactures mowers and turf and grounds maintenance equipment.
"We continue to make investments in our facilities and operations, as part of our commitment to support our employees with a collaborative, inspiring workplace and to serve as a strong community partner where we operate," said Mike Ballweber, president of Doosan Bobcat North America.
The investment in the Johnson Creek facility modernized the office and employee spaces with an open-concept design, which includes multiple meeting and conference rooms, updated furniture, and a renovated employee break room.
The renovations are consistent with the interior design, finishes, and furnishings of other Bobcat locations throughout North America. Featuring open seating and no cubicles, the space is intended to encourage collaboration and innovation and support cross-functional teamwork. The facility's meeting rooms are named for various Wisconsin wildlife such as badgers, whitetail deer, red foxes, sandhill cranes, and bald eagles.
The renovation additionally transformed the former employee break room into a more versatile and welcoming café area.
Exterior building signage also received a refresh aligned with Bobcat facility branding throughout North America.
"Seeing the many enhanced spaces throughout the facility and the new Bobcat signage has been exciting, and we are so appreciative of the support from our employees and construction partners during this process," said Chris Knipfer, vice president of grounds maintenance equipment business at Doosan Bobcat North America. "Johnson Creek is an important part of our company's operations, and we are thrilled to build on our success here in Wisconsin."
Doosan Bobcat acquired the Johnson Creek facility and its product lineup in 2019. The location houses more than 375 employees working across sales, human resources, strategic sourcing, design and test engineering, and manufacturing operations for some of the company's turf and grounds maintenance equipment products.
Shultz + Associates Architects supported the architecture plans, while ABC Construction served as the general contractor and Midwest Electric worked on the electrical aspects of the facility.