EvoQuip's largest Bison jaw crusher is a powerful hard rock option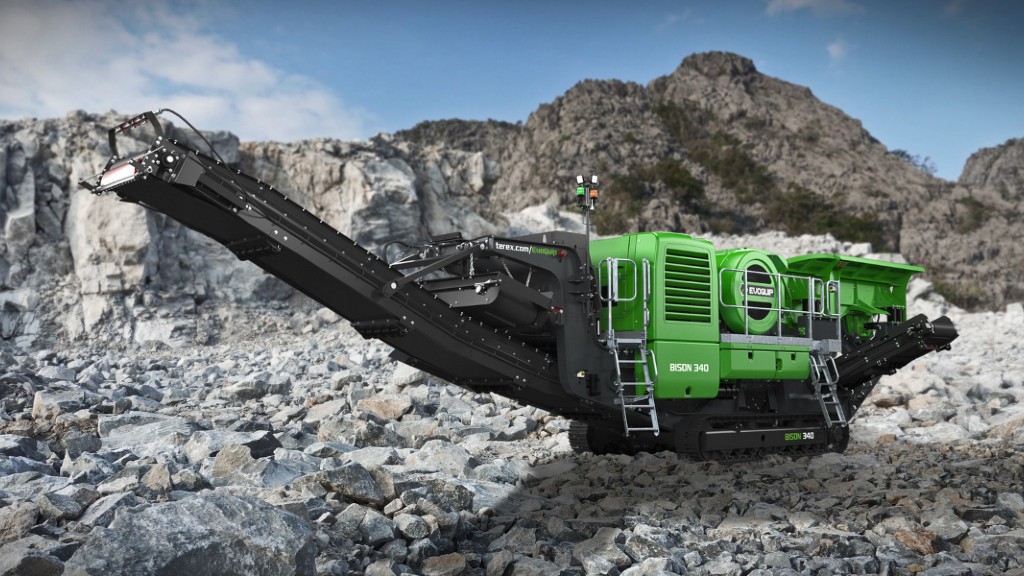 EvoQuip has launched the Bison 340 – the largest addition to their Bison jaw crusher range. The 34-tonne crusher has a 1000-millimetre by 600-millimetre jaw chamber opening and an output potential of 280 tonnes per hour depending on the application.
EvoQuip says that the Bison 340 is designed for operators in quarrying, demolition, recycling, and mining applications. It features track mobility for a quick setup time and hydraulic crusher setting adjustments for control of product size. The hydrostatic drive, which is included as standard, allows the crusher to be run in reverse. This is particularly useful for removing blockages from the chamber or when crushing in a sticky application like asphalt.
"The Bison 340 jaw crusher is a big addition to EvoQuip's Bison range, which can cater to operations of all different sizes and needs," said Andrew Armstrong, EvoQuip's product manager. "It has a heavy-duty, wear-resistant feed hopper. The aggressive crushing action is accompanied by a high swing jaw, which encourages material entry into the crushing chamber. Pair that with the hydrostatic ability to run the crusher in reverse, this results in the Bison 340 having high production and minimal downtime."
All Bison jaw crushers come with the T-Link telemetry system fitted as standard, showing real-time information on the performance of their machine. This data can be accessed through a tablet or smartphone and provides information on the location, fuel consumption, tonnages, wear ratings, operating hours, and more.
"As with the entire EvoQuip range, the Bison 340 is compact and easily transported from site to site," continued Armstrong. "The Bison 340 is at home in hard rock quarry applications, as well as recycling applications. It also has an efficient drive system and low engine RPM to enable it to be run with low fuel consumption."