Komatsu showcases battery-powered haul truck at GHG Alliance demonstration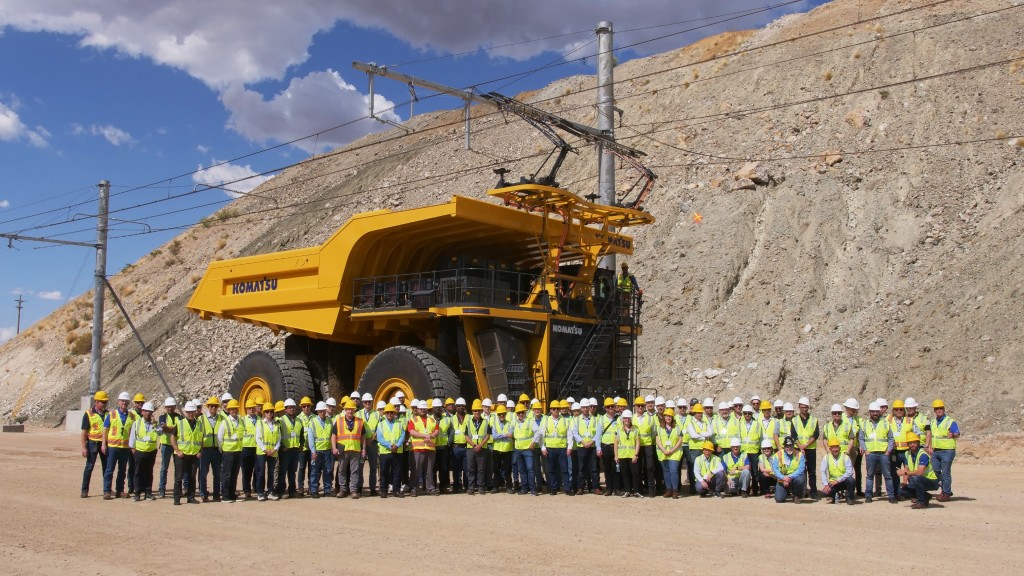 Komatsu gathered members of the company's GHG (greenhouse gas) Alliance at the Komatsu Arizona Proving Grounds (AZPG) to share progress and highlight knowledge gained since the EVX (battery-powered haul truck) was showcased at MINExpo 2021.
At the event, members had the opportunity to observe advancements made over the past year related to the performance and sizing of batteries, engage in a discussion on recent progress within the regulatory environment, and learn how Komatsu plans to use the company's trolley system to advance understanding of battery truck performance. GHG Alliance members saw the upgraded EVX truck running a circuit on battery electricity, static charging of the battery with the truck hooked up to the trolley line via pantograph, and a run up the trolley line highlighting the battery being charged and increased speed in the dynamic environment.
Komatsu helped create the GHG Alliance to bring together those in the mining industry to work toward a shared goal of delivering zero-emissions equipment. Alliance members have since been working to advance Komatsu's power-agnostic truck concept for a haulage vehicle that can run on a variety of power sources including diesel engines, batteries, and even hydrogen fuel cells with both static and dynamic charging capabilities.
Since the alliance was formed, membership has steadily grown and now includes the following companies:
Antofagasta Minerals
BHP
Boliden
Codelco
Freeport-McMoRan
Grupo Mexico
Kinross
Rio Tinto
Teck
"Last week, our alliance members were able to experience the substantive continuation of a journey that was started at MINExpo 2021 as we have advanced our understanding and development of this critical technology," says Pat Singleton, product director for electric drive trucks at Komatsu. "The past year has been filled with collaborative efforts between alliance members, technology partners, and other industry stakeholders dedicated to achieving our common goals of delivering zero-emissions solutions to the mining industry."
Related Articles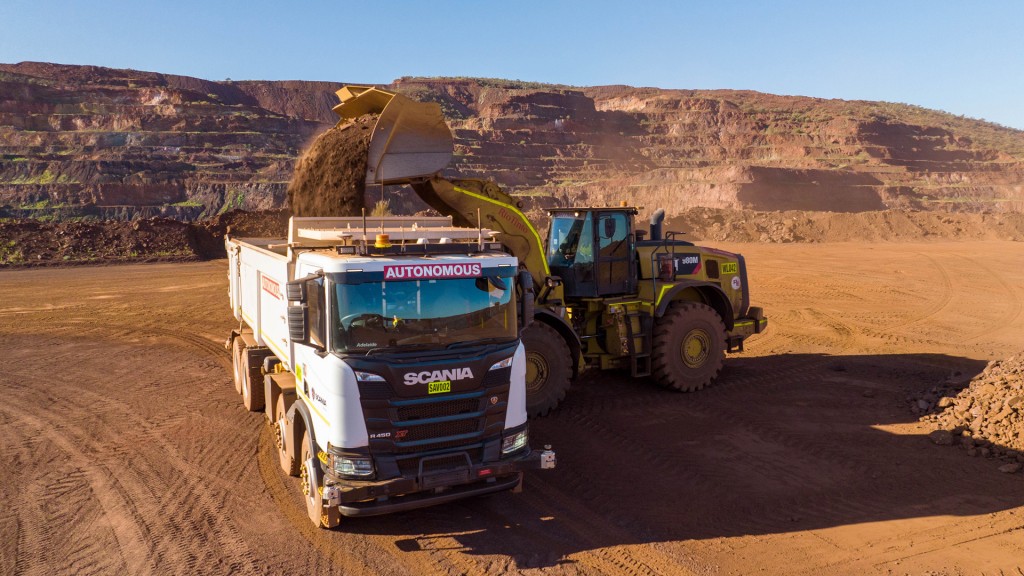 Scania and Rio Tinto to develop autonomous haulage solutions that support lower emission mining