Everything you need to know about Cat's new D10 dozer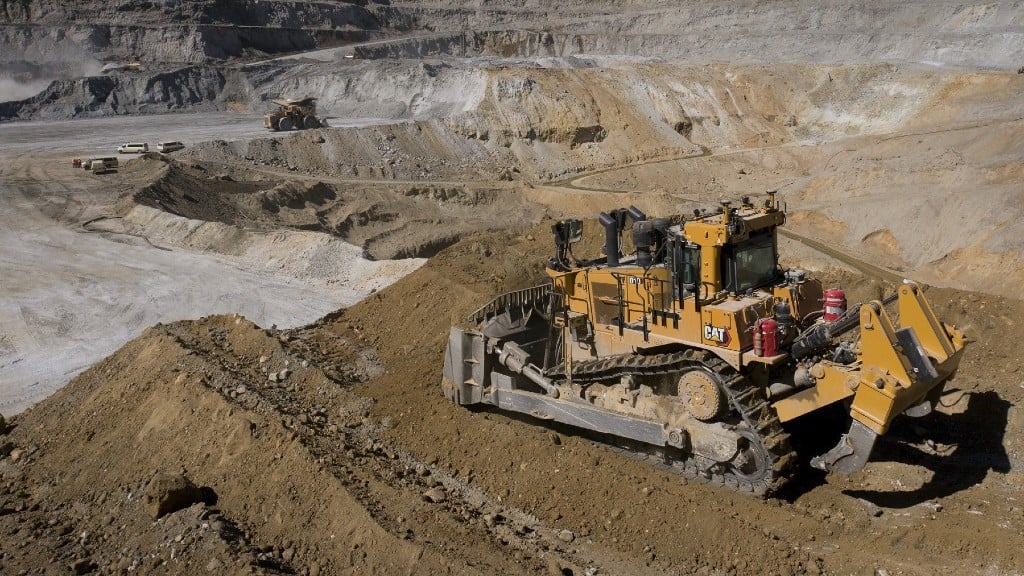 Caterpillar's new Cat D10 dozer burns less fuel, increases productivity, and improves uptime. The dozer features a stator clutch torque converter and load-sensing hydraulics, and the new design is up to six percent more efficient than the Cat D10T2. Its combination of technology, longer component life, extended oil changes, and increased serviceability reduces maintenance and repair costs by up to eight percent.
The new D10 is powered by the Cat C27 engine, which offers aftertreatment solutions to meet U.S. EPA Tier 4 Final/EU Stage V as well as Tier 2 equivalent emissions standards for the global market. Maximizing the material moved per litre of fuel, the C27 switches power settings based on travel direction to offer up to 20 percent more power in reverse, reducing cycle times. In addition to delivering productivity gains of up to three percent, the new D10 offers up to a four percent fuel consumption advantage over the D10T2 and up to 10 percent over the D10T.
The dozer's new torque converter design with stator clutch frees up the stator when torque multiplication is not required. This design helps improve drivetrain efficiency for reduced fuel consumption. During high-load and retarding conditions, the stator clutch locks without the need for operator input. Load-sensing hydraulics deliver more power to the ground for increased responsiveness and added fuel efficiency.
The cab of the D10 lowers noise, vibration, stress, and fatigue. It is an integrated electronic platform designed to maximize productivity. The operator's new touchscreen display monitors machine performance and allows machine parameters to be quickly tailored to the application.
The D10 uses multiple technologies to integrate technology advancements. Standard with dual-tilt and automated blade assist (ABA), the machine reduces operator workload by automating blade movement to preset load, carry, and spread positions. In addition, the dozer is customizable to site conditions with multiple optional technologies designed to increase productivity and efficiency, including:
AutoCarry, which provides automatic blade control during the carry segment
Cat Grade Control 3D that positions the blade's cutting edge for consistent grades
Automatic ripper control to minimize track slip by automatically monitoring and adjusting engine speed and ripper shank depth
The D10 works to optimize grading efficiency and is capable of remote operating capabilities through Caterpillar's MineStar technologies. MineStar Terrain with automatic blade control integrates full automatics, blade load, and overcut protection into the control system. It minimizes overcut, overfill, and rehandling to help lower operating costs.
Optional MineStar Command for dozing features integration with the new D10's electronic and hydraulic systems to enable remote operation capabilities. The Command console provides line-of-sight remote control from up to 400 metres (1,312 feet) for ideal operator visibility. For non-line-of-site operation, the Command station features a comfortable seat with familiar controls to operate individual machines on-site or from miles away.
Major components for the D10, including the frame and powertrain, are built to be rebuilt using new, remanufactured, or used parts and components. Upgrades made throughout the drivetrain help to improve component life. Optional Heavy-Duty Extended Life (HDXL) with DuraLink Undercarriage reduces scallop wear, features an 8,000-hour bushing seal life, and delivers 20 to 40 percent longer life than the heavy-duty undercarriage.
The D10 design offers easy service and maintenance with features like replaceable push-arm trunnion bearing inserts. The re-engineered engine compartment integrates a single-plane cooling system that is up to 30 percent more resistant to plugging and improves heat dissipation to extend component life. The D10 has an easy-access radiator door that helps facilitate cleaning. The new oil pan improves average oil quality and extends change intervals by up to an additional 250 hours because it offers 50 percent increased capacity.
Part of the new standard technology package for the D10, Remote Flash and Troubleshoot improve servicing efficiency. Remote Troubleshoot allows the dealer to remotely run dozer diagnostic testing while the machine is in operation to decrease downtime. Remote Flash allows the dealer to send software updates to the machine, so the D10 operates with the most current software.
Related Articles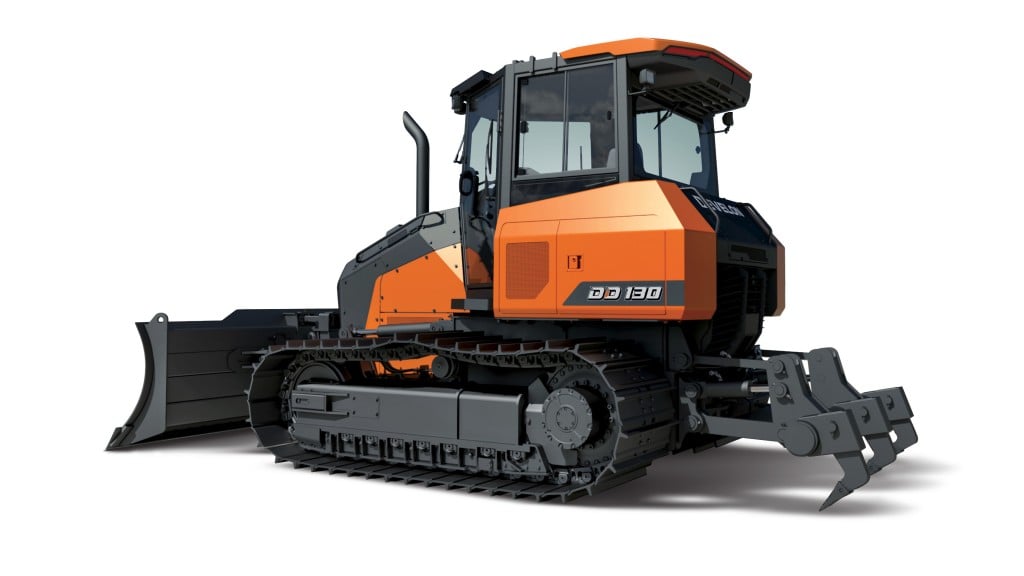 DEVELON's second crawler dozer is built for fine-grading applications