Komatsu showcases autonomous technology advancements in Arizona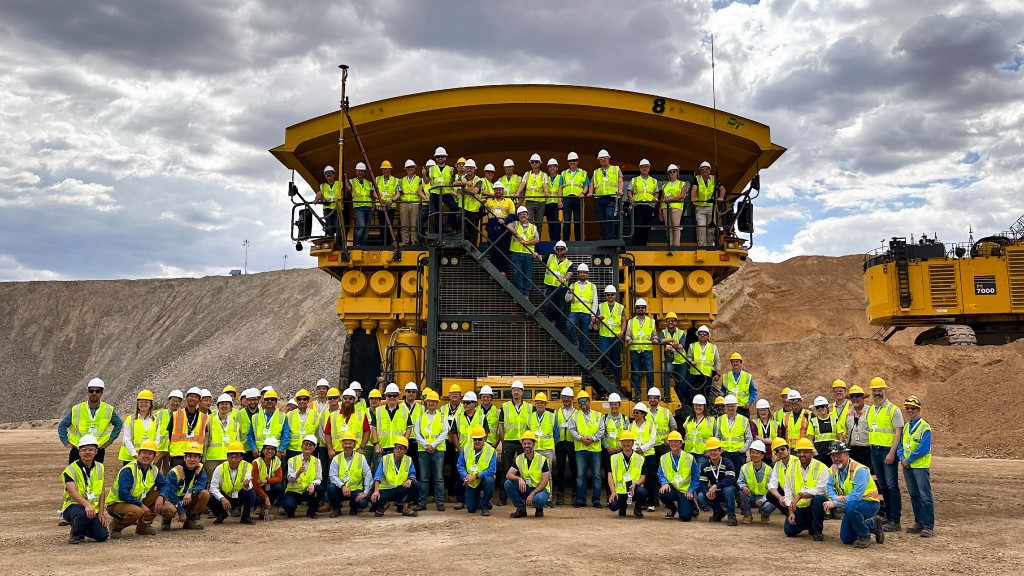 Mining automation technology enables the controlling of a machine remotely, automating multiple types of equipment across a fleet, implementing an autonomous fleet of haul trucks, and other tasks on the mine site. Recently, Komatsu hosted users and distributors for an Automation Global User Forum at the company's Arizona Proving Grounds (AZPG) facility in Tucson, Arizona.
The event highlighted the company's equipment automation and system technology roadmaps as well as case studies illustrating what autonomous haulage has brought to mining operations and potential paths to an automated mine site. Participants also got a first look at an autonomous light vehicle (ALV) that Komatsu and Toyota are jointly developing.
Receiving directional commands from Komatsu's Autonomous Haulage System (AHS), one or more Toyota ALVs can integrate with and operate alongside a Komatsu autonomous haulage fleet. This integration can help improve safety and productivity in an automated mine by reducing interactions with manually operated vehicles.
The forum was attended by users representing over 20 mine sites around the world, including mines focused on the production of copper, iron ore, metallurgical coal, and oil sands.
Showcasing the use and the value cases for AHS, forum attendees shared how they have used the system in multiple ways to optimize for the specific needs of their mines, based on climate and terrain. Use cases included:
Mountaintop mining
Mining in ice/snow
High altitude mining
High temperature/desert mining
"Interoperability is the cornerstone of our mining automation strategy," says Martin Cavassa, manager of automation business development at Komatsu. "This forum was an excellent opportunity to showcase our developments in automation as well as what we envision for the future of mining."
Komatsu's concept for an automated mine includes a range of options from teleoperation and task-level automation to a fully autonomous mine, including automation of the following common mining tasks:
Loading
Hauling
Drilling
Dozing
Grading
Watering
Since Komatsu launched its commercial application of an autonomous haulage system in 2008, the company has deployed over 650 trucks at 22 sites in five countries (as of May 2023). Combined, Komatsu's AHS users have moved over 6.2 billion metric tons of material.