John Deere adds trio of compact wheel loaders to Performance Tiering offerings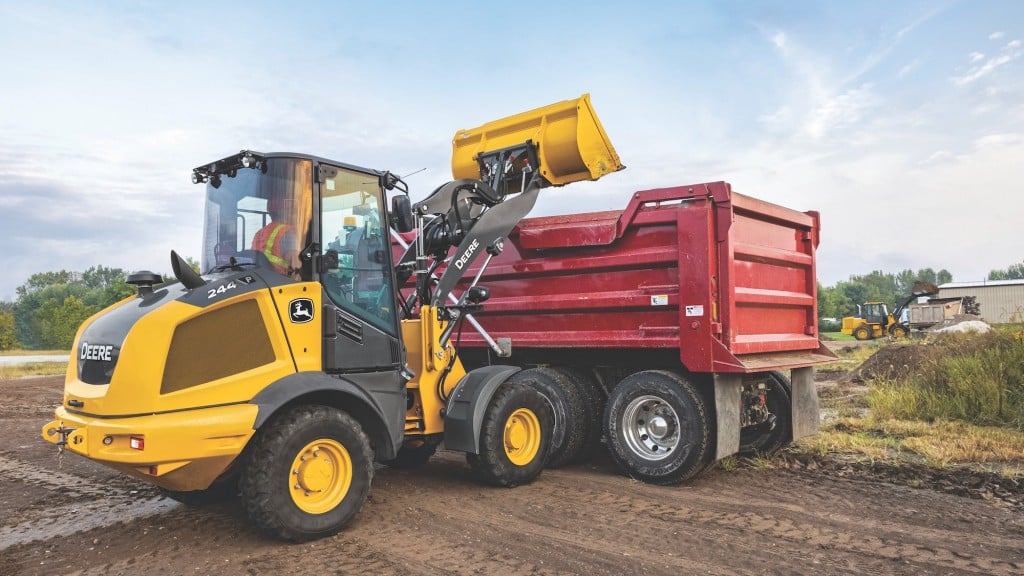 John Deere has expanded its lineup of P-Tier compact wheel loaders. The manufacturer has moved its 244L, 324L, and 344L models to P-Tier machines as part of its Performance Tiering strategy.
The new P-Tier compact wheel loaders will carry over all L-Series features and introduce new ones, including standard ride control in base models and optional factory-installed features. Optional features include attachment assist controls, which include integrated electrical (three-pin) controls for attachments and combined creep control and throttle lock.
"As we continue to make the shift from past generation machines to our current generation of Performance Tiering models, we aim to keep the same features our customers know and trust on the L-Series models, with the added benefits of new productivity enhancements only available on the P-Tier machines," says Luke Gribble, solutions marketing manager at John Deere.
Previously offered as an optional upgrade on L-Series models, ride control is now standard on all P-Tier compact wheel loaders. The technology is ideal for users moving materials over long distances or on hard surfaces. Ride control cushions boom movements during transport, acting like a shock absorber to help minimize material spillage. This feature is applied with a flip of a switch in the cab and can be set to automatically engage and disengage at a predetermined speed.
In addition, P-Tier compact wheel loaders continue to feature Articulation Plus, which enables rear-wheel steering to increase full-turn tipping load and improve machine maneuverability. This steering system combines 30 degrees of standard articulation with an additional 10 degrees of rear-wheel steering. Articulation Plus also provides a higher full-turn tipping load than machines without this feature, as the machine does not need to articulate as much to turn. This feature results in a significantly tighter turning radius than comparatively sized loaders without Articulation Plus.
Designed to provide increased ease of use for operators when utilizing attachments, the upgraded combined creep control and throttle lock found within the attachment assist controls package allows users to run their machines with higher RPMs and lower ground speeds with overall fewer manual inputs. An updated pause and resume function means that reactivating the feature after a change in direction or switch to neutral is seamless as well.
An additional feature now offered on P-Tier compact wheel loaders is an optional auto-reversing fan, which is for users operating on sites with a lot of debris or dust. This solution is also ideal for applications in agriculture, aggregates, and site development. To increase operator convenience, the fan can be turned on and off from the console in the cab. The operator can also control the fan's time intervals by holding down the switch, making for an automated convenience during operation and keeping the operator focused on the job at hand.
Related Articles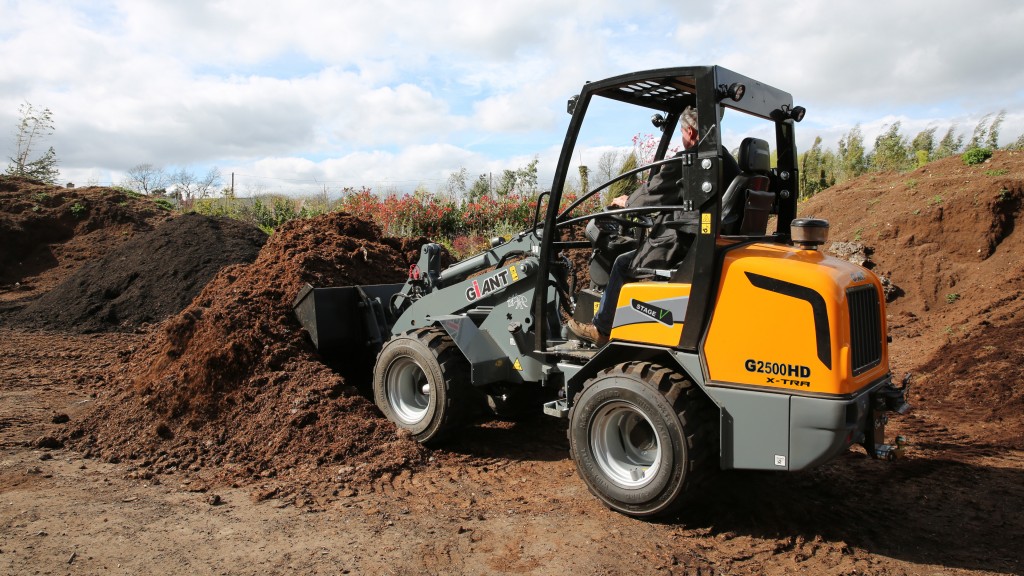 CNH Industrial to distribute Tobroco-Giant compact wheel loaders in North America