Caterpillar's new control kit adds smart blade capabilities to more CTLs and SSLs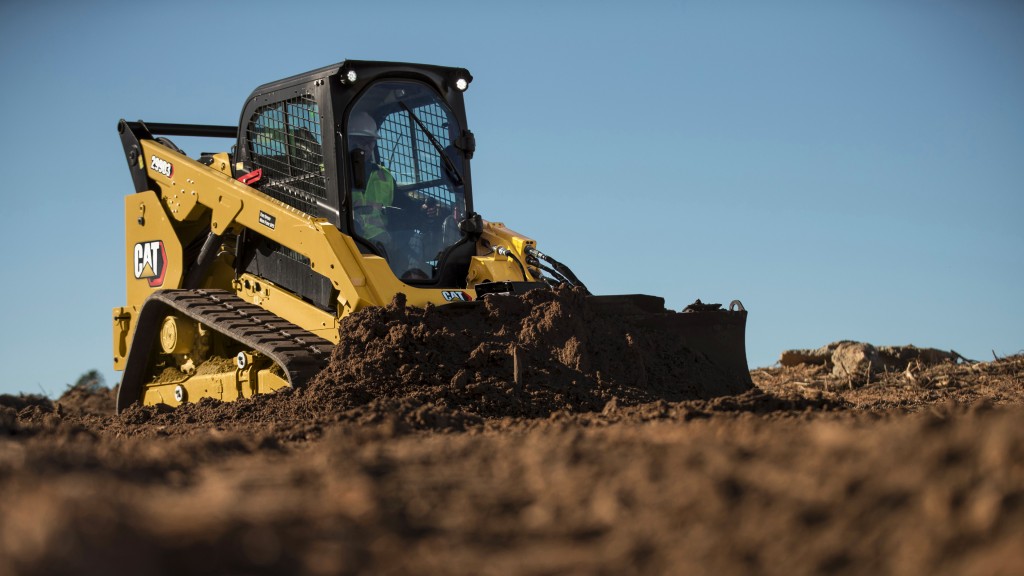 Caterpillar has added new options for the Cat smart grader blade and smart dozer blade. The new external control kit for GB120 and GB124 smart grader blades expands the use of these blades to Cat D and D2 series skid-steer loaders and compact track loaders, enabling users with previous model fleets to run smart blades. The new 3D grade control kit uses existing connections to easily add automatic blade control to the Cat smart dozer blade.
Smart grader blades
Previously, Caterpillar's smart grader blades were made available for users with Cat D3 series skid-steer loaders and compact track loader machines. The new external control kit provides a means to run smart grader blades on all D-series and select older Cat machines. The GB120 and GB124 blades automatically detect whether they are being operated on a D3 series or a machine equipped with an external controller.
The new external control kit includes a third joystick for raising and lowering, tilting, angling, and wing functions like smart control for D3 series machines. In addition, it includes the wiring harnesses, a RAM mount, brackets, and all the necessary hardware required for smart grader blade control. The new external control features selectable modes for left, right, and tandem control and is compatible with Cat Grade and Earthworks GO! systems.
3D grade capabilities
The new 3D GPS/GNSS grade control for smart dozer blades on Cat compact track loader machines guides the operator to accurately grade planes, slopes, contours, and complex curves. It provides blade vertical height and horizontal positioning guidance, or, alternatively, the system controls the blade relative to a design loaded into the grade control system.
Automated blade control takes the guesswork out of what the grade should be, allowing operators to achieve design plans faster. Experienced operators can work more productively with the system, and those with less experience can work more confidently and quickly build grading skills. Regardless of operator experience level, the 3D grade control system can reduce rework, labour, and materials used on the job.
The base Cat Smart Dozer Blade comes standard with all the required hookups to install 3D grade control components. Software updates and hardware are available for existing machines and smart dozer blades to operate grade control.
Related Articles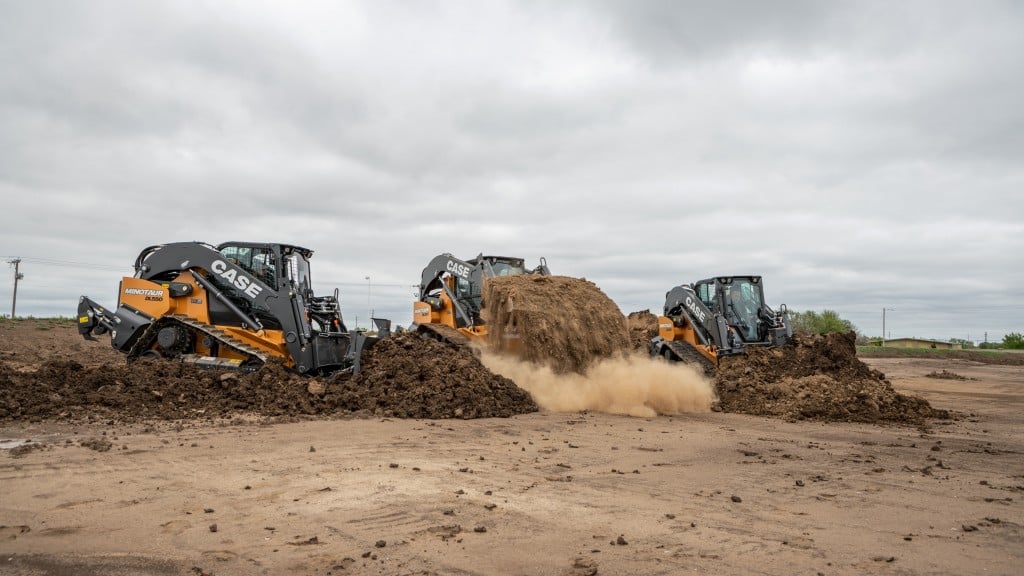 (VIDEO) Project Minotaur awakens: CASE launches industry-first compact dozer loader